Is This The End Of F-Zero?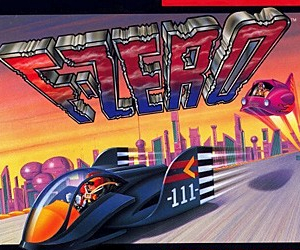 Miyamoto thinks people are "weary" of the classic Nintendo racing series, F-Zero. Will that scupper the chances of a comeback?
If you've a veteran Nintendo gamer, then there is no doubt that you have probably either seen or played an F-Zero title over the past two decades. Beginning life as a Super Nintendo launch title, this racing series has usually served as a technical benchmark for Nintendo systems – But has the franchise been "Falcon Punched"?
As reported by Nintendo Life, the legendary Shigeru Miyamoto was interviewed by french site, Game Kult in regards to the possibility of a new F-Zero game:
Game Kult: After a quick survey on Twitter, one of the games French gamers miss the most is F Zero. Nobody really understands why Nintendo hasn't made a new one since 2004. Is there a chance we can see it back on Wii U?
Miyamoto: [eyes open wide] I am really pleased to hear Twitter's opinion, because since the first episode on SNES many games have been made but the series has evolved very little. I thought people had grown weary of it. I'd like to say: Thank you very much and try to wait by playing Nintendo Land's F-Zero mini-game. I am also very curious and I'd like to ask those people: Why F-Zero? What do you want that we haven't done before?
While we've seen F-Zero's Captain Falcon as a fighter in the Super Smash Bros. series, and will see him again in a Nintendo Land minigame; we haven't seen an F-Zero title in the West, since the Game Boy Advance's F-Zero: Legend, and the series' last home console appearance was in 2003's brilliant SEGA-developed F-Zero GX on the Nintendo GameCube.
Although F-Zero has not been seen this generation, it is not new for a Nintendo franchise to disappear for a while. The Metroid series was nowhere to be seen during the Nintendo 64 era, but came back with Retro Studios amazing Metroid Prime trilogy. Looking back more recently, this year saw Kid Icarus return after a two decade absence.
I don't know about you, but I could certainly envision a Nintendo 3DS F-Zero game.