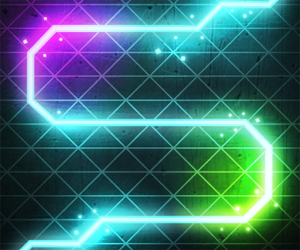 The Brighton based developer who had a fair amount of success with their most recent PS Mini Velocity, have given fans a bit of a teaser to their next game via twitter.
A couple of days ago, the developer showed off the App Icon for their upcoming PS Mini (see right) and now they've unleashed the theme tune.  The as-of-yet untitled game from FuturLab Studios seems to have a spacey vibe, if this tune is anything to go by.
Our own Sean was highly impressed with Velocity saying, "Is it a shooter? Is it a racing game? A puzzler? No. It is a brilliant cross-pollination of all three, and then some. Futurlab has delivered easily the best PSP Mini yet. Velocity joins the blinding Sine Mora as being one of 2012's most deliciously unexpected treats, and is a title that deserves to be played by anyone with a love of retro action."
Are you excited to see how the English developer follow up Velocity? Let us know in the comments below.