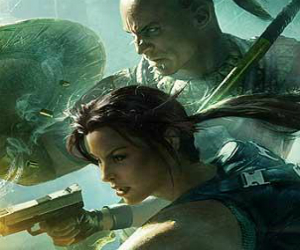 In 2010, a different take on the Tomb Raider series proved to be a massive success and now you can play it for free. You can now boot up the terrific Lara Croft and the Guardian of Light on your browser through Square Enix's CoreOnline service.
The supported browsers are Chrome, Firefox and Internet Explorer, with Mac users being able to access the game via Google's native client on Chrome. The cutesy Mini Ninjas and Hitman: Absolution predecessor Hitman: Blood Money, can also be played via CoreOnline – with Tomb Raider: Underworld and Gyromancer coming to the service soon.
Only available on PSN, XBLA and Steam prior to this, Lara Croft and the Guardian of Light saw Wimbledon's best loved export (Martin Clunes is a close second) teaming up with a 2,000 year old Mayan warrior called Totec in this isometric gem. If you've never gotten around to playing this, I highly recommend it. It plays really well and was a nice departure for the series.
Lara Croft and the Guardian of Light is available now for Windows PC (via Steam), Xbox 360 (via Xbox LIVE Arcade), PlayStation 3 (via PlayStation Network), iOS, Android and CoreOnline