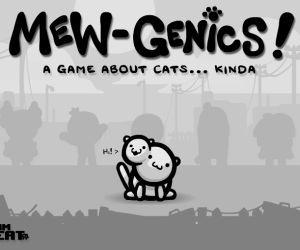 Following on from the reveal of Dr. Beanies and Mr. Tinkles, Super Meat Boy developer Team Meat has recently unveiled Frank. According to Edmund McMillan on Team Meat's Blog, "he has head problems…".
The image of Frank is the third of five, which will all be revealed in the near future. A bit more information on how the game plays would be nice, as would a departure from platforming – simply to see something very different to the superb SMB.
You can have a look at the very sweaty – almost to Lee Evans proportions – Frank, below. As soon as we find out more on the cat themed Mew-Genics, you'll be the first to know.
[nggallery id=1137]