THQ Announce That South Park: The Stick of Truth, Metro: Last Light and Company of Heroes 2 Are All Delayed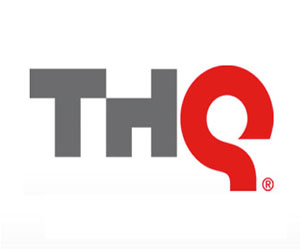 The latest bit of news from the ongoing THQ saga is that three of their big games have been pushed back and the company has suffered more losses, but less in the same period, in comparison to last year. All was revealed via THQ's Q2 financial earnings report and conference call.
Firstl, GamesIndustry International has reported on Company of Heroes 2, Metro: Last Light and the game that an awful lot of people were excited for, South Park: The Stick of Truth, all getting delayed. Company of Heroes and Metro: Last Light are now looking to be shipped in March and The Stick of Truth will be releasing in "early fiscal 2014" – which means April of next year, at the earliest. When it comes to Metro: Last Light and Company of Heroes 2, Rubin stated that, "Giving both of these titles time to reach their full potential is the right thing to do for the products". On the development of South Park, THQ President Jason Rubin said;
"I believe South Park's market opportunity is significant," Rubin continued. "It is shaping up to be one of the most anticipated titles of calendar 2013. It is also an expansive title, encompassing multiple television seasons' worth of content. We have been working closely with the co-creators of South Park, Matt Stone and Trey Parker, to make sure all of the game's content performs to the high standards of the TV show, and this takes time. THQ is committed to giving gamers no less than the rich South Park game they have been waiting for and deserve."
In terms of money, things aren't necessarily as bad as they were this time last year. In Q2 of 2011, the company posted a loss of $92 million, whilst this year, they lost $21 million. Sales are down from last year's $146 million to $107.4 million.
In this quarter, THQ's marquee release was undoubtedly Darksiders 2 and things haven't gone as expected. The game shipped 1.4 million copies – shipped, not sold.
THQ has hired Centerview Partners LLC to try and "assist the company in evaluating strategic and financing alternatives intended to improve THQ's overall liquidity". Basically, they'll be working with Centerview to attempt to raise funds as three of their big games have suffered delays.