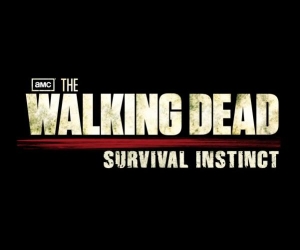 Two fan favourites from the TV series sign up to voice their characters in the other Walking Dead videogame.
With Telltale's The Walking Dead being so phenomenal, it's easy to forget that there's another adaptation on the way, adapted from the AMC television show of the same name.
Published by Activision and developed by Terminal Reality (Ghostbusters: The Video Game, Kinect Star Wars), Survival Instinct puts the player in the boots of crossbow-wielding badass Daryl Dixon and his equally tough brother Merle, in a prequel to the events of the television show.
It has just been announced that both Norman Reedus (Daryl) and Michael Rooker (Merle, the angry dad from Mallrats and Vikke the Viking from Lollipop Chainsaw) will be recording dialogue for the game, bringing a little authenticity to the game.
Survival Instinct is an FPS that promises "a gruesome journey to reach the supposed safety of Atlanta as the world around them ends. Reedus and Rooker will bring life to their characters' desperate, unforgiving struggle against limited resources, the nightmarish walkers and, perhaps, their fellow survivors…"
As a big fan of the show and the Dixon brothers, this is fantastic news indeed. Here's hoping that this is another great adaptation of the source material.
The Walking Dead: Survival Instinct is scheduled for a 2013 release.