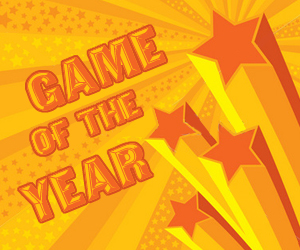 Before we hit the final day of our Game of the Year 2012 season, Day four sees a slight change of pace.
Not quite ready to reveal the final game of the year, it's time to look forward to 2013, as the team decide which games they are most looking forward to. Will Konami's Metal Gear Rising: Revengeance be the biggest game of 2013, or will Sony step in with The Last of Us, or even Beyond: Two Souls. And how could we forget Rayman Legends?
Also on day four of our Game of the Year Podcasts, another pod-exclusive category; Biggest Disappointment. Feel free to let us know if you agree with our thoughts, by leaving a comment in the section at the end of this article. You can grab the MP3 of the show, right here.
Subscribe to the GodisaGeek podcast via iTunes or Feedburner.