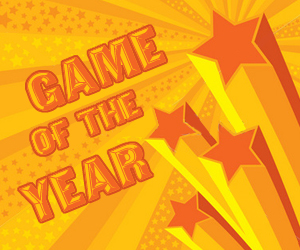 Before tomorrow's big reveal of GodisaGeek's Game of the Year for 2012, we're here to run down next years' games that make us giddy with excitement.
Like all gamers, we can't help but look to the future and discuss how upcoming titles are shaping up. Whether its a screenshot here, or a trailer there, we're all guilty of getting pumped up about games that we haven't even played yet! This current console generation is officially the longest there's ever been, and seeing how developers utilise hardware that they're really familiar with is fascinating.
So, before we reveal our Overall Game of the Year tomorrow, check out our Most Anticipated Game of 2013 – in reverse order – and let us know in the comments section what you're looking forward to in 2013. Let's just hope the Mayans weren't right and we get to play what are bound to be, some classic games!
5: The Last of Us (Sony Computer Entertainment – PlayStation 3)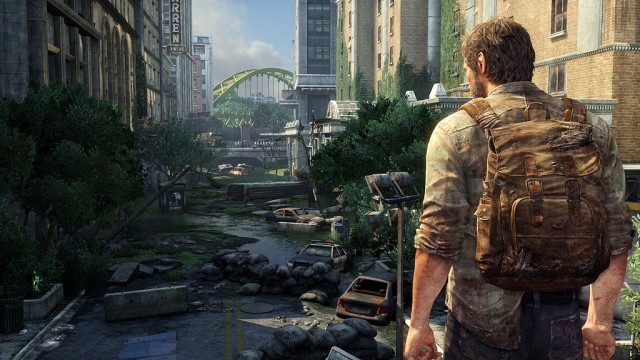 Colm Ahern: I love Uncharted, but Nate needs a break. The wise-cracking treasure hunter should just relax for a bit, 'cause Naughty Dog's The Last of Us is what I want from the studio, right now. The dynamic between Ellie and Joel appears to be an interesting one, and there's no denying the studio's prowess in video game visuals. Fingers crossed that the gameplay will match what we've seen of the game, thus far.
Robin Parker: Naughty Dog certainly haven't rested in their laurels since ending the Uncharted series. Whereas fans may well have wanted a fourth Nathan Drake game, the development team behind those hits have set about creating a completely new title that looks to be dripping with atmosphere.
Trying to do to the Zombie/survival genre what they did for the action/adventure one with Uncharted, The Last of Us looks cinematic and tense. Also, with the man and child protagonists, it looks like it will have a strong heart behind the story. This will certainly be one to watch over the coming months.
Martin Baker: From the moment we first saw the teaser footage – the ant with the plant coming out of its head – I was intrigued. I couldn't say that I was excited with that first footage, far from it. I didn't want another zombie game and that's what it looked like we were getting. However, when Naughty Dog started showing bits of gameplay, bits of story and bits of information about what living in their newly created world actually entailed, I started to sit up and listen. The game seemingly takes place in a post-apocalyptic world – who doesn't love those? – where your only goal is to survive. There's plenty of hazards in the world in looters, gangs and the ever-present fact that nature has taken the land that cities had once captured, back.
The Last of Us looks like it places a massive emphasis on the story of the game, something that I love for a game to do. Having said that though, it doesn't look as if it lets up in the action department either. Whatever we get when The Last of Us finally hits our shelves in 2013, you can guarantee that it's going to be a must-play game.
4: Ni No Kuni: Wrath of the White Witch (Namco Bandai – PlayStation 3)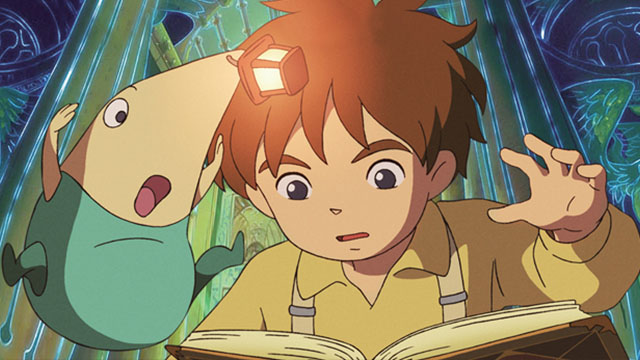 Sean Smith: Level 5 and Studio Ghibli in bed together, creating a JRPG that combines Pokemon, Dragon Quest, Zelda and a Miyazaki film? I really do not need to say anything more.
Robin Parker: This has been a long time in the making, what with a Japanese release some time ago, and the anxious wait for a publisher to pick it up and localise it for release in the west. Thankfully, Namco Bandai stepped in and saved the title from being exclusive to Japan.
So now, the Level-5 (of Professor Layton fame) and animation powerhouse Studio Ghibli team-up is finally coming to Europe, and it is looking as beautiful as ever. Whether the story and gameplay can match up to the wonderful visuals remains to be seen, but this game is certainly looking like it could be a cult classic.
3: Beyond: Two Souls (Sony Computer Entertainment – PlayStation 3)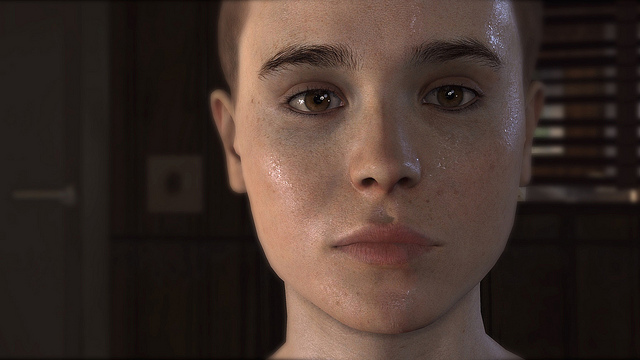 Colm Ahern: I'm a Quantic Dream fan. There, I said it. David Cage has many, many detractors – on occasion, that critique is fair. I loved Heavy Rain, but I'm not stupid, I know it had a lot of faults. In terms of gameplay, I'm not sure how Beyond: Two Souls will play out. Will it be more "traditional", or will it be like the studio's previous efforts? In terms of visuals and VO, Beyond looks set to be an engaging story with outstanding graphics. With the slightest bit of trepidation, I walk into Beyond: Two Souls, ready for an experience that no other developer will give me.
Robin Parker: Fahrenheit and Heavy Rain may have split opinion in terms of their storylines and plot development, but what is undeniable is that those two titles from Quantic Dream have helped push forward the plight of truly cinematic gameplay like no other titles.
Beyond looks no different – even bringing in the talents of Hollywood starlet Ellen Page to play the protagonist in this supernatural tale. The game looks to be oozing with atmosphere and cinematic style, and we can only hope that Quantic Dream are once again pushing the boundaries of what a home console can achieve.
2: Grand Theft Auto V (Rockstar Games – Windows PC, Xbox 360, PlayStation 3)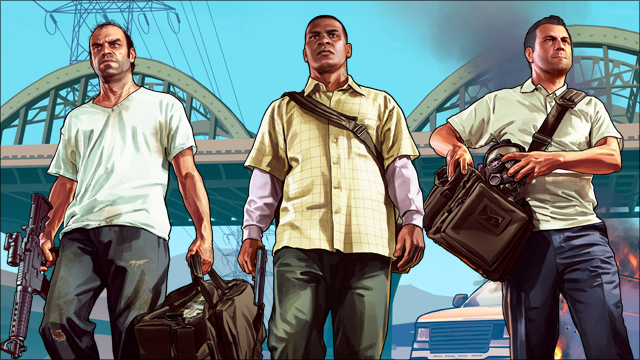 Martin Baker: In a year when a Grand Theft Auto game comes out, how can it not be on everyone's list of most anticipated games? The series has had its ups and downs, but even the down points are better than most other games' best efforts. The use of a new engine, the promise that the world we'll be playing in is absolutely enormous, the fact that there's three protagonists this time around – not to mention that there are vehicles and characters that we've never seen in a GTA game before. I think you're getting the picture about why people are looking forward to this title.
Rockstar almost always knock it out of the park. Red Dead Redemption was one of the best games of this console generation, probably one of the best games ever made. So, if they can come close to that – and it looks like they're well on their way to doing so – then Spring 2013 can't come soon enough.
Jonny Lewis: Yawn, a Grand Theft Auto game. How predictable. Well yeah, it is a tad predictable, but hey, it's Grand Theft Auto, it will probably be brilliant, you know it, I know it. So lets just get on with enjoying it, eh? I can't wait to see how the three pronged playable character system will unfold, and I can't wait to explore the enormous world that Rockstar has crafted for this entry into the GTA series. Bring it on.
Colm Ahern: Rockstar is one of the few publishers that can create a frenzy over a screenshot. This past year, images of people playing tennis made people flip out. After a time, all that became tiresome, but once there was some actual details on the next GTA, Rockstar proved to me that the ambition is still evident and criticisms of GTA IV were taken on-board. The main hook lies in the three protagonists. GTA games can suffer from being too long and lead characters becoming mundane, but with this mechanic, it should keep things fresh. I'm certainly ready to "bounce" into GTA V…sorry, that was terrible.
Robin Parker: Grand Theft Auto 4 was a disappointment to some. Focusing less on the over-the-top gameplay that has characterised the series in the past, and more on social networking and friendship – the game alienated some long-time fans.
GTA 5 looks to offer something for everyone by offering three distinct playable characters – all of which will be available to play right off the bat, and you can switch between them as you wish. Add to that, the fact that the entire game map will be open for exploration straight away, and perhaps this will be the open world title that gamers have been waiting for since San Andreas.
1: Bioshock Infinite (2K Games – Windows PC, Xbox 360, PlayStation 3)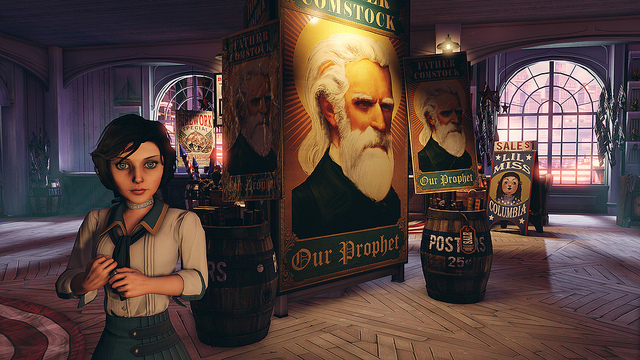 Jonny Lewis: The original Bioshock is probably in my top 5 games of all time. The sequel was a bit of a damp-squib, not really living up to  its predecessor, but all the signs are pointing to Infinite being THE game of 2013. It's lengthy development time, going back to the studio that made the original, the premise of the story, the lack of multiplayer and it's visual flare all point to it being one hell of a game. Is it March yet?
Adam Cook: When this was unveiled, I called it 2012's game of the year, but it slipped, much to my disappointment. But on reflection, I'm okay with the delay. In fact, I'm okay with them delaying it as long as they need. The original BioShock was such a phenomenal game, and this looks closer to that original title than the second one, so I'm willing to wait. The relationship between Booker and Elizabeth almost makes me think of ICO, such is Booker's role of protector, yet Elizabeth has powers of her own. I have faith that this will be the best game of 2013, just like I thought it'd be the best game of 2012.
Mark Bridle:  Bioshock Infinite is my most anticipated game of 2012 because it has been delayed. To me, in the case of Ken Levine, that means one thing: his publisher trusts him. He is being given time to make the game that he wants to make.
Excuse the slight double-dip into a recent story mechanic column, but I like when people take a chance on other talented people. It is much more exciting seeing talented people being sponsored than watching a publisher throw money at a sure-thing franchise or crossover IP.
There is nothing wrong with anticipating the new FIFA or the new CoD. Being excited about games is a good thing, wherever that excitement comes from. For me, it comes from seeing what guys like Ken Levine, Fumito Ueda and Jenova Chen do next. The creativity and imagination is exciting for me and, with all that we have seen (and all that is clearly hidden) of Bioshock Infinite, it seems as if Ken is trying to take the belt of Most Creative and Imaginative Developer Alive.
Come March, dimensions will rip, cities will fly and bird-like robots will hunt, but all will be firmly anchored by AI characters that exist to make us feel something. From the fragments we have seen, it appears that Bioshock Infinite will live and die with how much it makes me love Elizabeth. That is brave game development. Whether this is the game of 2013 or not, it doesn't matter to me. Irrational's project is the most ambitious of 2013 because it might succeed or fail based on how successfully Levine's team do something that only the mighty Valve have done before them: give us someone to love.
I trust they are going to do it.