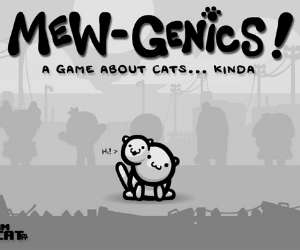 Food, kittens….and petrified poop?!
Another week, another update on the Team Meat blog. Last week we had a listen to the game's theme, and this week we're looking at Trinkets, the name given to the 105 different types of items that can be found throughout the finished game.
Finding a "Trinket Display Case" will allow you to use these semi-randomly generated items as powerups, with the example item being the gross "petrified poop" lowering your damage and slowing the "poop rate" of all cats.
Strange. Just strange.
Mew-Genics does not currently have a release date, but is scheduled for release on PC.