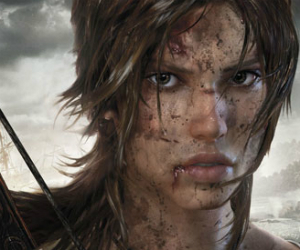 Eidos have today confirmed that their upcoming Tomb Raider reboot will contain a previously unannounced multiplayer portion.
With the release of Tomb Raider being just three months away, it's fair to say that today's announcement of a multiplayer mode in the game has come as something of a surprise. The announcement, which came courtesy of Crystal Dynamics community and communications manager Meagan Marie, appeared on the Eidos forums last week. A full reveal will appear in the February issue of OXM, with more information coming at CES later this month.
A couple of months back we had the chance to talk to Meagan Marie about Tomb Raider, and when asked about the possibility of a co-op or multiplayer mode in the game;
Will there be any multiplayer or co-op at all?
"(Laughs) Crystal Dynamics is entirely focused on single player."
See how she didn't say "No, definitely not!", well it turns out there will be a muiltiplayer mode, developed by sister studio Eidos Montreal, meaning that Crystal Dynamics are solely focused on developing the single player experience. Happy days.
Are you excited about the prospect of multiple Laras running around on screen all at once? Let us know in the comments section, below!
Tomb Raider is due for release on the Xbox 360, PlayStation 3 and Windows PC March 5th 2013.