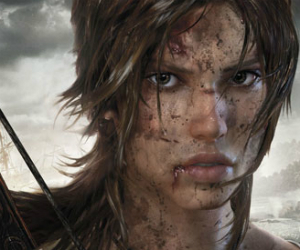 With the multiplayer modes of the new Tomb Raider game having recently been confirmed and detailed, the official Behind the Scenes video feature for the game has taken aim at the new online game modes as well.
The series, hosted by former Chuck actor Zachary Levi, takes us into the development studio working on the multiplayer elements of the game at Square Enix Montreal, to let us take a closer look at specific game modes and features from the title.
We talk to some of the key players in the development, firstly about why the decision was made to add multiplayer into a Tomb Raider game for the first time ever, and secondly about the direction that they will be taking the multiplayer in. They also talk about how the team really wanted to maintain many of the main features from the single player game into these modes, with features such as team survival, verticality and the inclusion of environmental threats.
Take the journey behind the scenes below:
Tomb Raider is due for release on the Xbox 360, PlayStation 3 and Windows PC March 5th 2013.