Skylanders Franchise is the 3rd Best Selling Series of All Time in UK, Makes $500 Million in the States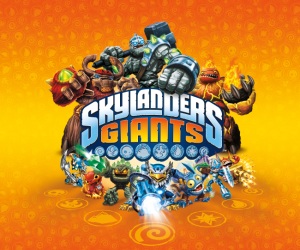 The "hardcore" may scoff at Skylanders, but Activision and Toys for Bob don't mind 'cause they're laughing all the way to the bank. We learned via VG247 that the series has made $500 million in the US since it launched with Spyro's Adventure in 2011. This number is an accumulation of games, accessories and figures. Last year alone, Skylanders: Giants brought in $195 million in the States, and that game only launched in October (it came to Wii U a month a later).
GfK Chart Track has also confirmed that Skylanders is the third best selling video game franchise of all time in Britain, behind FIFA and Call of Duty. In less than two years! There aren't enough hyperbolic words to cover how much of an achievement that is. VP of Consumer Marketing at Activision John Coyne, expressed how both Activision and Toys For Bob were entering an unknown world with this format;
"Just a year ago, the concept of bringing toys to life in a virtual world was an untested play pattern that Activision and Toys For Bob believed in. Now the category has been established in the market and embraced by parents and kids everywhere. We're humbled by the continued support and acclaim from parents, kids and critics alike, but more importantly, it's gratifying to see kids excited about the adventures that await them both in the digital and physical worlds."
Bravo, everyone. Bravo.
Skylanders: Giants is available now for Xbox 360, PlayStation 3, Nintendo Wii, Nintendo 3DS, Nintendo Wii U