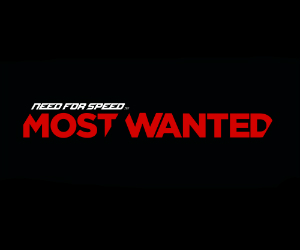 Need For Speed: Most Wanted saw an October release last year, yet Wii U owners have been waiting for quite some time on a concrete date for their version of the game. Today, it's been revealed that the Criterion based title is coming to Nintendo's latest home console on March 19 in North America and two days later for European Wii U owners.
Eurogamer reports that EA are calling the Wii U version of the game, the "Enhanced Version". One new feature in this edition of NFS: Most Wanted is Co-Driver – a new co-op mode. Co-Driver sees one player race using a Pro Controller or Wiimote, whilst the second player acts as the Nicky Grist to the other's Colin McRae by assisting via the real-time map that's displayed on the Game Pad's screen. EA went in to further detail about the mode;
"Using just their fingertips, a partner can distract pursuing cops, switch from night to day or activate enhanced performance for any car and even control the amount of traffic on the road. This is the ultimate advantage for gamers who like to stir up trouble for the cops, their friends or just for fun."
As well as that, EA Japan revealed a couple of weeks back that the entire game can be played with just the Wii U Game Pad. It's very important that studios utilise the Wii's special features and by the sounds of it, Criterion are doing that.
Need For Speed: Most Wanted is available now for Windows PC, Xbox 360, PlayStation 3, PlayStation Vita, iOS and Android. The game will be released on March 21 in Europe and March 19 in North America for Nintendo Wii U