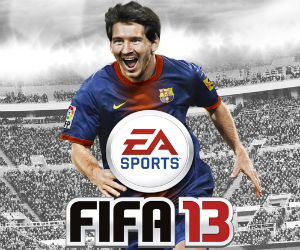 As the video game wagon of 2013 beings to roll into full force, with DmC: Devil May Cry out this week, it's no surprise to see the charts looking pretty similar to last week.
So yes, FIFA 13 is still top of the table, in fact, the top 5 is exactly the same as last week, with the only new entry being Platinum Games' Anarchy Reigns, which has finally been released here in Europe. Our review is in process, and we'll bring it to you when it's done, of course.
XCOM: Enemy Unknown re-enters in 36th place, whilst Rocksmith is also in 38th position.
As always, click the name of the game for our review of the title.
TW = This Week
LW = Last Week
UKIE Games Charts©, compiled by GfK Chart-Track