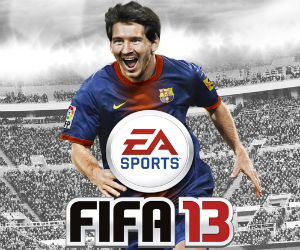 Now that all of that Christmas malarkey is out of the way, it's time to get back down to business. Sigh. The first number one of 2013 in the UK Video Game charts is FIFA 13.
The tremendous Far Cry 3 only drops one place to second, and in actual fact, the rest of the top 5 stays exactly the same as the last chart of 2013. Borderlands: Game of the Year Edition has somehow snuck right back into the top 10 (congrats, 2K and Gearbox) whilst the rest of the charts are pretty much the same as we reported last week, give or take a few moves.
With games like Ni No Kuni, DmC and the long-awaited European release of Anarchy Reigns coming soon, the charts might look a bit different in weeks to come.
Update: We've received word from UKIE that this chart may change, see the quote below:
We have just been informed by GfK Chart Track, who compile the report for Ukie, that some of the retailer information provided was corrupted and therefore inaccurate. As a result the chart and reports will be re-compiled and re-issued once the correct data has been imported.
UPDATE 2: The charts have been redelivered to us, and the anomaly was Borderlands Game of the Year edition, it didn't place inside the top 10 after all! Disney's Epic Mickey 2 did, instead! Check out the final, correct table below.
As always, click the name of the game to check out our review.
TW = This Week, LW = Last Week
UKIE Games Charts©, compiled by GfK Chart-Track