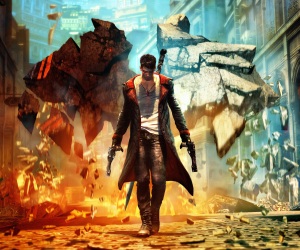 It seems that we've been complaining (sort of) about the lack of change in the UK charts for weeks now, but there's finally been a big game released in the form of Capcom and Ninja Theory's DmC: Devil May Cry, and of course, it's gone straight in at the top spot. It's actually Capcom's first game to go straight to number one since Resident Evil 5.
Otherwise, it's pretty much as you'd expect, with FIFA 13, Far Cry 3, Hitman Absolution and Black Ops II sitting inside the top 10 still.
The only other real new entry is in fact a re-entry, with Paper Mario: Sticker Star at number 35, and NBA 2K13 also enters the top 20.
As always, click the name of the game for our coverage.
TW = This Week
LW = Last Week
UKIE Games Charts©, compiled by GfK Chart-Track