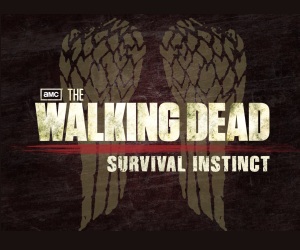 This time, it's the real deal. Not only do we have a real trailer, purposefully released, but it has the release date – which is sooner than you might think.
Set for release on March 29 in Europe, but March 26 in North America, the game is also coming to Wii U, which was previously unannounced too. So yeah, it seems like we've had a load of information on this game all of a sudden, including some new screenshots as well, which you can find below the trailer.
It's got mighty big shoes to fill though after Telltale's attempt at the story, and even with this proper trailer, not a lot is given away…because there's absolutely no footage of the game whatsoever, instead, just the two actors telling us that the game exists. Let's not jump to any conclusions though, be patient and let's see how this all plays out.
[nggallery id=1204]
The Walking Dead: Survival Instinct will be released on Wii U, PlayStation 3, Windows PC and Xbox 360 on March 26 in North America, March 29 in Europe.