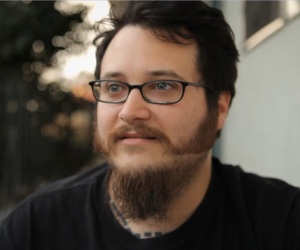 Merge Games and Head Up Games have confirmed that The Basement Collection is coming to retail, very soon. On March 8, the back catalogue of indie game legend Edmund McMillen's work will be available on PC, in one fantastic package. This collection includes 9 award winning games from the co-creator of Super Meat Boy and The Binding of Isaac, that have been revamped with bonus chapters, new music and much more.
On top of that, the sublime documentary Indie Game: The Movie is also part of this terrific set. If you haven't seen it yet, you're truly missing out. The film, which focuses on the stories of Super Meat Boy, Fez and Braid, is a must see for fans of video games who want a deeper insight into the lives of developers.
The full blurb from Merge Games can be found, below;
The Basement Collection includes:

Aether ( an exploration adventure game )
Time Fcuk ( a dark puzzle game )
Spewer ( a physics based platformer )
Meat Boy ( the super meat boy prototype )
Grey Matter ( an anti shooter )
Coil (an experimental game )
Triachnid (a physics based spider sim)

The collection also features 2 secret un-lockable games and tons of un-lockable comics, sketch books and even never before seen stock footage from Indie Game: The Movie.

Key Features
8 full games, featuring new content, achievements and development extras.
8 un-lockable extras featuring bonus games, comics, sketch books and videos.
A full collection soundtrack, featuring over 30 full length tracks from games featured as well as fan made bonus tracks.
Over 30 minutes of audio interviews.
Over 20 minutes of video extras from Indie Game: The Movie, (15 minutes of never before scene footage).
Over 15 pages of development sketches and character designs.
For those who are looking for a deeper insight into one of the great, young minds in video games development, The Basement Collection is one hell of a package at a mere £19.95. You can grab it from Merge Games, right here.
[nggallery id=1316]
The Basement Collection will be released on March 8 for Windows PC