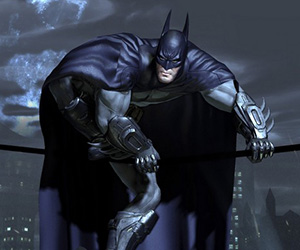 Warner have revealed that the third Batman Arkham game will be released later this year.
The game was mentioned in Time Warner's call to investors regarding its fiscal results for Q4 2012.
CFO and chief administrative officer John K. Martin said, "And we also have a strong games release this year, which will include the next release in the Batman Arkham franchise.
"So all in all, we expect Warners to post another very strong year in 2013. And with a little luck, the year should be as good or maybe even a little bit better than 2012."
A transcript of the call was found by VG247, who also say that the game won't be developed by Rocksteady, who made Arkham Asylum and Arkham City.
Last summer Variety reported that the third title in the series would be a prequel drawing inspiration from the 1950s Silver Age of comics.
If true, this new game may be a last attempt by Warner to squeeze some money out of the current gen with a game made by an outsider – not dissimilar to People Can Fly's Gears of War: Judgement, released in March.
We're not saying either of those games will be bad, but the tonal shift and the fact it's a prequel could be an indication that the new game might sit outside of the darker, more modern trilogy of Rocksteady's design.
Warner Bros are yet to confirm their intentions regarding the future of the series.