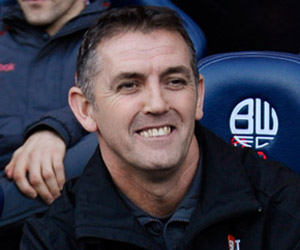 If you're a football fan, you may have been under the impression that Owen Coyle has been sitting on his couch eating Pringles since he got sacked from the Bolton Wanderers manager position, last October. We can now confirm he's entered the world of 1920's crime. Well, his doppelganger has.
Twitter user umopapisdnpuaq spotted a resemblance between the Scotsman and Emmet "Doc" O' Connell from the strategy game Omerta: City of Gangsters. It appears that developer Haemimont Games took some inspiration from the out-of-work gaffer's face to create Mr. O' Connell.
An unbelievable spot from umopapisdnpuaq, which you can see below. The eagle-eyed Twitter user shows the similarities in both Coyle and O' Connell's respective, wrinkly foreheads.
[nggallery id=1293]