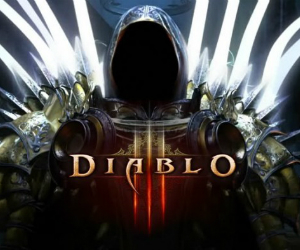 Upon Diablo III's release, many were overly perturbed at the fact the game could only be played whilst connected to the Internet. In an interview with Geoff Keighley on GameTrailers, Blizzard Entertainment's John Hight and Chris Metzen were dropping some facts on the PlayStation version of their highly successful PC and Mac title.
Through EuroGamer, we've learned of what Hight said that has people in a flutter;
"You can have four people on the same screen – no split-screen, we just zoom the camera out. Or if you're offline…"
Then interrupted by Keighley, it appears Hight dropped a bit of a bombshell, whilst in the moment. Of course, this hasn't been confirmed, or denied as of yet. YouTube user BlizzPlanetGaming did have a video up online, but that has since been removed.
The always online aspect of the game for PC and Mac was in order for the Auction Houses to run smoothly, so the mention of offline for PlayStation pulls into question whether we'll see that feature on consoles.
Although there's no word on release dates, Hight did state that development on PS3 is at a later stage than the PS4 version. I have a feeling there will be some PC players that will feel burned if Diablo III  will have an offline feature on home consoles.
Diablo III is available now for Windows PC and Mac. The game will be released at a later date for PlayStation 3 and PlayStation 4