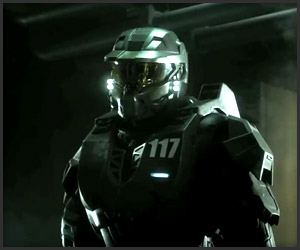 A listing for the Chiefs third Xbox outing, Halo 3, has been spotted on Steams servers, along with a list of other tasty looking entries.
Originally spotted by a NeoGAF user using xPaw's Steam Database search, a number of new entries in the Steam registry suggests Halo 3 may well be making an appearance on Steam alongside a slew of other titles.
Fez, Dyad, Cut the Rope, Quantum Conundrum 2, Duke Nukem 3D: Atomic Addition, Shadow Warrior Complete, Halo 2, Halo: Combat Evolved, Angry Birds Space, Angry Birds Seasons and Second Life make up the complete list of new to Steam titles leaked today.
Because the above names have appeared on Steams servers doesn't necessarily mean that they will turn up ready for action, although we reckon' it's a pretty safe to assume that some of them will at some point. The date of entry on some of the titles is quite old, so don't go holding your breath for any one of the titles. Holding your breath is dangerous, you fools.
What do you think, then? Would you be excited to tackle the Chiefs third adventure on PC? Did you miss out on it first time around? Do you even care? Let us know in the comments section, below.