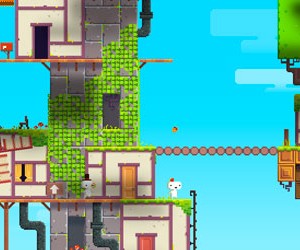 The always divisive Phil Fish has confirmed the PC release date for his mind bending Xbox 360 puzzler. On Reddit yesterday, the director of Fez said that his hit XBLA title was finally coming to Steam on May 1.
It was already known that a PC version of the game was on its way at some point, but what wasn't known was that Fish is working with Sony.
Phil Fish is looking to get the game on Vita, but he also said that he couldn't confirm that it was definitely on the cards. However, he sounded positive that Vita owners will get a chance to rotate Gomez's world, some time in the future.
But the PS3's handheld counterpart may not be the only system that we'll see Fez on. Fish said that an iOS version may possibly come to fruition down the line, and he also said that he's speaking with Ouya to get the highly acclaimed platformer on the Android home console.