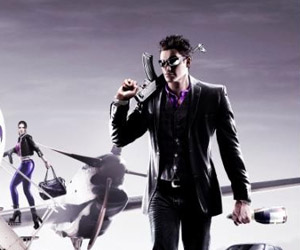 In news that will delight many, it looks like "The Next Great Sequel" – as Saints Row 4 has been codenamed in the past – and the forthcoming Metro game will be released, later this year.
In an interview with GamesIndustry.biz, Koch Media's CEO Klemens Kundratitz stated that he has "no doubt" that THQ's original plan of releasing the aforementioned titles in 2013, will come to pass.
In the interview, Kundratitz says that these titles are an "ideal fit" in the Koch family and may see more creative freedom with a publisher like Deep Silver, rather than EA. On the subject of acquiring a franchise as big as Saints Row, Kundratitz says that they are ready as a video games publisher;
"I think it would have been daunting two years ago, but we have really come a long way since we started publishing. Admittedly, we started small and focused on Europe, but we went step-by-step, making bigger bets and making bigger products. Not all of them have been successful, as with any publisher, but it's been organic growth.
If Deep Silver can hit the scheduled 2013 release for Saints Row, in particular, they have guaranteed money on their hands. The series was steady prior to Saints Row: The Third, but after it, it became the juggernaut we see today. Personally speaking, if Saints Row: The Fourth arrives in 2013, I'll be a happy, purple dildo swinging, son of a gun.