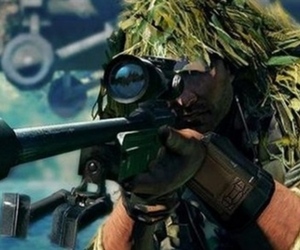 Utilising the stunning visuals from CryEngine 3, Sniper: Ghost Warrior 2 looks stunning. The new trailer, which you can see below, shows wonderful jungle environments that look incredible, along with some lighting techniques that are mesmerising.
Today's trailer focuses on headshots in the game. Obviously, with "Sniper" in the title, it's best to show off your strengths in a quick, one minute teaser for the game.
The original game was something that was really trying its damndest to be a something special, however as you can see in our review, our own Martin Baker said; "it simply isn't". Here's hoping that this multi-platform title from City Interactive will step it up for the second instalment of the series and won't just be a pretty face.
Sniper: Ghost Warrior 2 will be released on March 15 in Europe and March 12 in North America for Windows PC, Xbox 360, PlayStation 3, Nintendo Wii U and PlayStation Vita