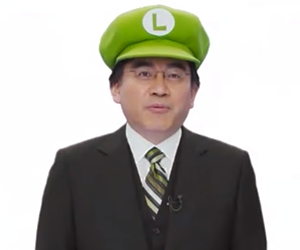 Nintendo have just sent us over a blooper clip from the recent Nintendo 3DS Direct, and if you don't smile, you might need to see a doctor.
Nintendo also sent us word about the latest eShop releases this week, and you can view details of that, including the excellent demos they are putting out by clicking here. You can also check out all the details from the Nintendo 3DS Direct, and find out all about 2013 being the Year of Luigi.
We won't spoil the video for you, just watch it below. It filled us with smiles and joy, here's hoping it does for you too.
PS: I want one of those hats!