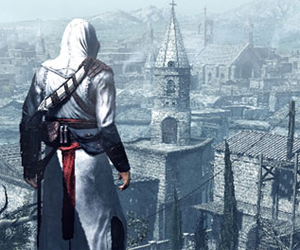 The Assassin's Creed III DLC – the Tyranny of King Washington – may be currently in full swing, but developers Ubisoft are of course already gearing up for the next entry in the Assassin's Creed series, and a few scant details regrading the game have been revealed.
In their quarterly financial call to investors, Ubisoft revealed that the next game in the Assassin's Creed series is planned for release in the next financial year – which gives us a release window sometime up until March 2014 – but given the history of the series, will most likely be around November this year.
Ubisoft president Yves Guillemot told investors that the third entry in the series has already exceeded 12 million sales, and that the company are expecting an increase in profits because of its success, coupled with the success of FarCry 3. He went on to say that in the sixth game in the series (probably to be called Assassin's Creed 4, but that is yet to be announced), we would be taking on the mantle of an entirely new hero, who will be in a different time period than we have seen before.
Guillemot said; "We are delighted and proud to announce today that in financial year '14, we will introduce an all-new Assassin's Creed hero, within an all new team and time period… We expect it to be another major leap forward for the franchise. It is the benefit of multiple teams working on multiple chapters of the product, each getting several years to make their versions of an Assassin's Creed game."
Fans can now speculate and argue over where the series will head to next – after a Chinese Assassin appeared in the Ezio-themed Embers animated movie, we think the smart money could be on China, but the game could really be set anywhere, in any time period.
Assassin's Creed III is out now on Xbox 360, PlayStation 3, PC and Wii U.