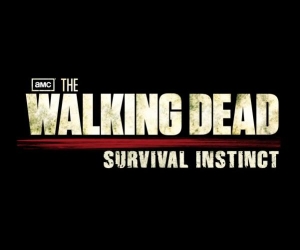 This game's existence has been rocky, to say the least. First, we got a trailer (that wasn't really a trailer), then we got a trailer that was just Daryl and Merle Dixon shilling the game. At last, we have an ACTUAL trailer that features some gameplay.
The game focuses on the Dixon brothers and serves as a prequel to the events of the AMC TV show. Norman Reedus and Michael Rooker are also both voicing their characters from said television series.
Obviously, people are going to compare this to Telltale's masterful The Walking Dead (which won our own coveted Game of the Year prize for 2012), but we're looking at two different entities here. Yes, they're set in the same universe, but each game should be taken on their own merits and judged for what they are.
Who knows? Maybe Survival Instinct will blow us away…regardless, the wait is almost over.
The Walking Dead: Survival Instinct will be released on March 22 in Europe and March 19 in North America for Windows PC, Xbox 360 and PlayStation 3. The game will be released on March 29 in Europe and March 26 in North America for Nintendo Wii U