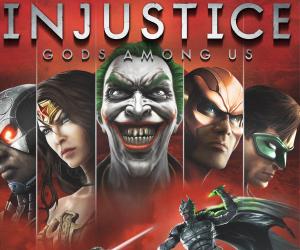 NetherRealm Studios have already had one crack at making a beat-em-up featuring the Heroes and Villains of the DC Comics universe, with Mortal Kombat vs. DC Universe in 2008, back when they were still known as Midway Games.
That title was an awkward combination of the two worlds, where compromises had to be made and neither the full superpowers of the DC characters or the full-on brutality of the Mortal Kombat ones could be fully realised. However, NetherRealm went on to show us with the latest Mortal Kombat that they could still make a great fighting title, so there is certainly plenty of hope for Injustice: Gods Among Men – their DC Comics-only brawler.
In their Battle Arena series, where different Heroes and Villains are matched up on the official Injustice website, and given up to a fan vote – we have now reached week three. Here we see two big battles between Aquaman; King of the Seas, and Cyborg – one of the original Teen Titans, as well as the man who cannot die – Solomon Grundy, taking on the ultimate power of the ring of the Green Lantern.
See who won in the two brand new showdown videos below:
Injustice: Gods Among Us is scheduled to release April 19th in Europe, and April 16th in North America on Xbox 360, PlayStation 3 and Wii U.