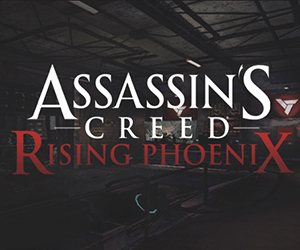 An image for yet another Ubisoft's Assassin's Creed project has leaked online.
Called Rising Phoenix, it's unclear exactly what it is. A book? A DLC pack? A whole new game altogether?
The CG background to the image has the logo of the Erudito Collective, the series' modern day villains, which gives precisely…. zero clue as to what Rising Phoenix is.
As Eurogamer have reported, the text on the image mentions "Ubisoft Digital Arts", a part of the company that has previously worked on live-action Assassin's Creed 2 tie-in Lineage.
Last week Ubisoft officially announced Assassin's Creed IV: Black Flag after leaks had already revealed the game's pirate theme.
You can watch the announcement trailer for Black Flag below.