Beyond: Two Souls Confirmed for October, Willem Dafoe Joins the Cast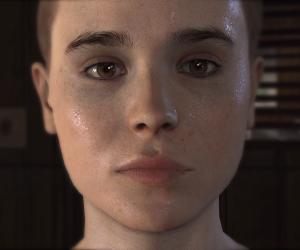 Sony have today announced that not only will Beyond: Two Souls be released in October this year, but Willem Dafoe has joined the cast alongside Ellen page.
So we're talking major Hollywood power here, as Dafoe will play Nathan Dawkins, a scientist working a government division studying paranormal activities. Dawkins is curious of Jodie (Ellen Page), who is driven by personal tragedy.
Writer and Director David Cage of Beyond: Two Souls, comments "Ellen and Willem were cast for their immense talent and they bring with them the same passion and dedication you would see in the movies they star in. Never before have I seen this calibre of acting performance in a video game."
We've got some new photos taken from the recording process, and two videos. The first video shows the facial animations of Willem and Ellen being captured, with the second showing how it'll look in-game.
[nggallery id=1352]
Beyond: Two Souls will be released in October 2013 – exclusively for PlayStation 3.