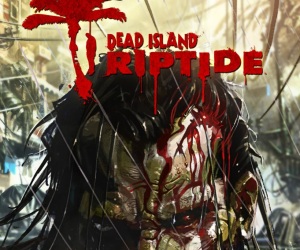 Deep Silver are on a role today, having just announced the released date for Metro: Last Light, they've now sent us over the details of the pre-order bonuses for Dead Island Riptide.
If you pre-order the game, you'll get two different DLC packs, here's the details:
Pre-Order DLC Pack #1: The Survivor Pack
A BBQ Blade! This special pre-order pack contains an exclusive weapon only available here! How better to dispose of the wretched zombies than with a sharp blade? Add in some workbench-modifying and hook it up to a few fuel tanks to bring some heat to a zombie's heart! The so-called "BBQ Blade" lets you wade through zombie hordes with ease!
An XP/stats booster! Want that extra edge to level up faster than your peers? Here's your chance!
A special shop! The Survivor Pack will grant you access to a shop offering a special discount on weapons and items! Happy shopping!
Pre-Order DLC Pack #2: Fashion Victim
Tired of seeing your character go around wearing the same clothes all the time? The "Fashion Victim" pre-order DLC includes a set of new skins for all the player characters (Logan, Purna, Sam B., Xian Mei, and "the new guy" John Morgan) in co-op mode.
The second pack is only available if you pre-order from GAME.
The best bit though is that you don't have to pre-order, as the Survivor Pack will be available separately for 400 Microsoft Points or £3.99 on PlayStation Network or Steam. The Fashion Victim pack will be 160 Microsoft Points, or £1.49.
We've got an interview with the Creative Producer at Deep Silver, Sebastian Reichert coming up very soon, so stay tuned for that; where he reveals some interesting information.
Check out 9 minutes of Dead Island Riptide gameplay below, as previously revealed.

Dead Island Riptide will be released on April 23 in North America and April 26 in Europe – for Xbox 360, PlayStation 3 and Windows PC.