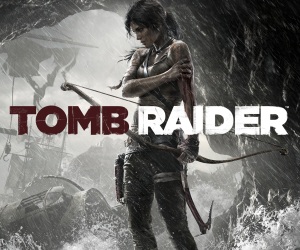 With retailers around the world gearing up for the simultaneous worldwide release of what will probably be one of the biggest games of the year – the new Tomb Raider re-boot – we also prepare to say goodbye to host Zachary Levi and his Last Hours of Tomb Raider documentary series.
The actor and gaming fan has led us through many months of fevered anticipation, allowing gamers to get a closer look inside the development studios at Crystal Dynamics – at different game modes, new features and at how the game has been put together.
Well now in one last episode, The Beginning of the End: Part 2, we see how the game is polished off and readied for release. This includes the integration of the all-new multiplayer modes, that have been developed concurrently by sister studio Eidos Montreal, amongst many other tweaks and final touches.
The GodisaGeek review of the game will be live at 9AM this morning, so check that out and get ready for a new chapter in this enduring series.
See the last video below:
Tomb Raider is due for release on the Xbox 360, PlayStation 3 and Windows PC March 5th 2013.