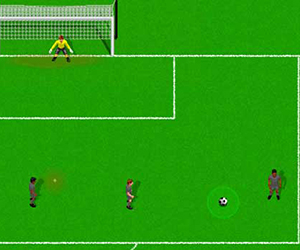 After a shocking but thoroughly deserved win for Best Sport/Fitness Game at this year's BAFTAs, new content is being planned for mobile hit New Star Soccer.
Later this year heading will be introduced to the part-Football Manager, part-Subbuteo game with additional energy drinks and boots also on the way.
Since its release in March, New Star Soccer has been downloaded over 2 million times.
Speaking of the game's BAFTA win, its creator Simon Read said: "It's been an absolutely massive honour for me. I was already overwhelmed by the amazing reaction to New Star Soccer when it released last year, but to go from working on my own at home to accepting an award from BAFTA is an incredible feeling.
"It's been another reminder that the last ten years of developing NSS has all been worth it, and I hope that it encourages other indie developers to go out there and really follow their passions."
New Star Soccer is available for iOS and Android devices, and if you have even a passing like for football you should download it this very instant.