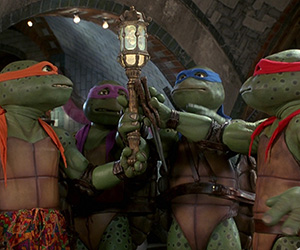 Activision has announced a new Teenage Mutant Ninja Turtles game heading to consoles and PC.
Out of the Shadows is a action game based on the latest incarnation of the cartoon on Nickelodeon and features "hyper-realistic 3D-style" and "true-to-life" environments.
It will be the first of three games, as per the deal between Activision and Nickelodeon.
The trailer also claims that "TURTLES WILL RISE", which sounds more cute than was probably intended.
Teenage Mutant Ninja Turtles: Out of the Shadows is heading to XBLA, PSN and PC this summer.
[nggallery id=1363]