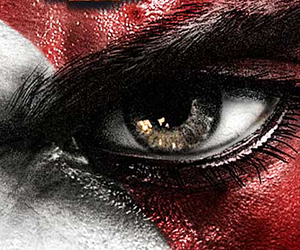 Lara Croft has retained her spot at the top of the UK video game chart, keeping God of War and StarCraft at bay.
God of War: Asension sold less than half of its predecessor, God of War III, which topped the charts around the same time three years ago.
However it still managed to outsell the rest of the series, making it the second most successful Kratos adventure.
Rounding off the top three was StarCraft II expansion Heart of the Swarm, which was aided by a Tuesday release.
City Interactive will perhaps be the most please of this week's debutants, with Sniper: Ghost Warrior 2 seizing fourth place.
The previous game in the multi-format series never failed to chart higher than eighth.
SimCity's sales halved on its way to fifth place, ahead of Fifa 13 at six and Far Cry 3 at seven, which pushes EA's Crysis 3 into eighth.
Completing the top ten is Call of Duty: Black Ops 2 and The Sims 3: University Life at nine and ten respectively.
LW – Last Week
TW – This Week
| | | | |
| --- | --- | --- | --- |
| LW | TW | Title | Publisher |
| 1 | 1 | Tomb Raider | Square Enix |
| – | 2 | God of War: Ascension | Sony |
| – | 3 | Starcraft II: Heart of the Swarm | Activision Blizzard |
| – | 4 | Sniper: Ghost Warrior 2 | City Interactive |
| 2 | 5 | SimCity | EA |
| 5 | 6 | FIFA 13 | EA |
| 8 | 7 | Far Cry 3 | Ubisoft |
| 6 | 8 | Crysis 3 | EA |
| 7 | 9 | Call of Duty: Black Ops 2 | Activision Blizzard |
| 4 | 10 | The Sims 3: University Life | EA |