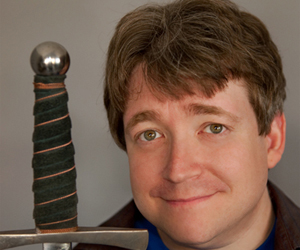 Modern Warfare 4? Yeah, probably. After all, we do know that a Call of Duty title is in the works and will be released later this year.
The ever present online presence of Activision community manager Dan Amrich on his One of Swords YouTube channel gives fans of their published titles a chance to reach out and get some information on what's coming up in the future and in his latest show, he was asked about whether or not there would be a sequel to 2011's Call of Duty: Modern Warfare 3 – which we were made aware of, thanks to CVG.
"We're still deep in the middle of the Call of Duty: Black Ops 2 cycle and there's still a lot more content to come, so you can understand why Activision hasn't really talked about next year yet, but they're going to have to soon, because E3 is coming up."
He makes note of saying that previous entries in the series were announced in May of their respective release years, but according to Amrich, "it should be here no later than E3."
It's no secret that the Modern Warfare series is a big money spinner for the company, so I think it's safe to assume that the next Call of Duty won't stray from that, just yet. Also, the Activision CM does mention next-gen in passing and with the close working relationship that Microsoft and the publisher have, it wouldn't be strange to see a reveal at this Durango event that is expected to happen before E3.