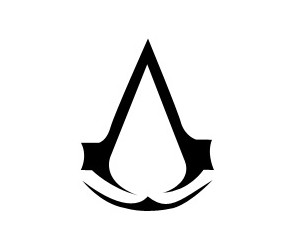 2013 marks the sixth year of Assassin's Creed. In those six years, there has been six main entries in the series, with about six or seven spin-offs. In such a short space of time, Ubisoft has been banging out tons of games with hooded hitmen.
In a recent interview with Eurogamer, Yannis Mallat who is the head of Ubisoft Montreal hammered home the fact that these yearly instalments of Assassin's Creed will be sticking around for quite some time. Or, at least until fans speak with their wallets. Each Assassin's Creed game has a number of studios working on it and Mallat was quick to point out that:
"When we say we are annualising the franchise, we don't say the teams only have one year to work on a project. Assassin's Creed is mature enough in terms of reaching the critical mass of players and community, but also in terms of envisioning enough content for years to come, and in terms of technology to sustain all that. And more importantly, it's mature enough in growing the talent and the core teams so we can have several core teams working on the next one and other projects on the brand. That's why every Assassin's Creed has one dedicated core team working more than one year on their projects. We call that a roadmap. It takes into account the creative content – the settings, the where and what – the technology and the team."
With regard the potential of fan outcry over 12 month gaps between games in the franchise, Mallat said that:
"The players will tell us. Right now there are more and more coming into the franchise, so I don't see that day. It's our breakthrough. When you have quality content, the frequency of coming out with the game is not an issue at all. On the contrary, people expect more and more of that content. So it's natural to be able to provide that content. The gamers are happy and it's our job to make them happy."
Even though there are those that aren't happy with the current direction of Assassin's Creed, it's hard to argue with what Yannis Mallat says. Assassin's Creed goes from strength to strength in terms of sales. Only a few months back, Ubisoft revealed that Assassin's Creed III had sold an incredible 12 million copies and that number has only risen since then.
Whether you like it, or whether you don't like it, Santa Claus and the Templars have one thing in common – you'll be seeing them every Christmas, for some time to come.