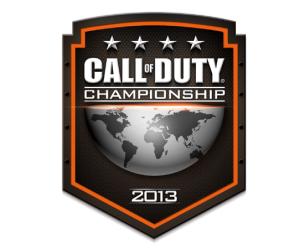 If you're a fan of Call of Duty then today is the day you may well have been waiting for, as the best of the best will be facing one another, starting today.
In fact, UK team "Fariko" are playing tonight and you can watch them play tonight, via Xbox LIVE (it'll be on the dashboard) or this link.
"The Call of Duty Championship, presented by Xbox generated a tidal wave of interest of competitive play in Black Ops 2, and is the continuing realisation of the studio's eSports initiative for Call of Duty," said Mark Lamia, Studio Head, Treyarch. "Whether it was through qualifying from within the game during our Season 3 of Leagues, or the other organised tournaments held throughout the world, we've seen and qualified the best of the best to compete at the Championship, and we couldn't be more thrilled to offer a truly international stage for our Call of Duty fans to experience just how thrilling Call of Duty competitive play is."
The teams involved are fighting for a huge prize pot of $1 million dollars, and with 32 teams involved, it should be a hugely competitive affair – I mean, wouldn't you try your hardest for a potential share of one million dollars? The whole thing culminates in a 11pm (UK time) final on Sunday, April 7.
"The Call of Duty Championship, presented by Xbox isn't just another gaming tournament, it's a celebration of Call of Duty and a recognition of the franchise's most dedicated, talented players," said Eric Hirshberg, CEO of Activision Publishing. "We're bringing Call of Duty's massive player community together with the increasingly popular eSports movement. This is a great moment for the franchise, but also for eSports as a whole, which is only going to get bigger and better moving forward."
The Call of Duty Championship, presented by Xbox begins with round-robin style pool play among eight groups of four teams.  The top two teams from each group will advance to a 16-team double elimination bracket, where the team who comes first will take home $400,000 of the $1 million dollar prize pool.  The remaining seven teams will each take home prizes ranging from $200,000 for second place to $25,000 for eighth place.
Again, you can watch the goings on via this link, on from your Xbox dashboard.