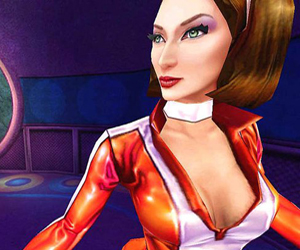 There hasn't been a No One Lives Forever game for quite some time and it appears we won't be seeing one for another while because no one knows who owns it!
Through Polygon, we've learned that Activision community manager Dan Amrich recently posted a video on his One of Swords YouTube channel where he responded to a reader question he received about the ownership of the No One Lives Forever IP.
Amrich claims he spoke with the developer Monolith Productions and an individual at Activision, with both saying that they believe they don't own the rights, respectively. In the video below, Amrich stated:
"At this time I do not believe Activision has the rights to No One Lives Forever, so if there were to be a reissue or remake or something like that, it wouldn't come from Activision."
The series was originally published by Fox Interactive – which was then bought by Vivendi Games in '03 and subsequently merged with Activision in 2007. When Vivendi and Activision became Activision Blizzard, some series' were sold off and it seems like No One Lives Forever may have been one those. But then, nobody knows!
Would you welcome another No One Lives Forever game? Let us know in the comments section, below.