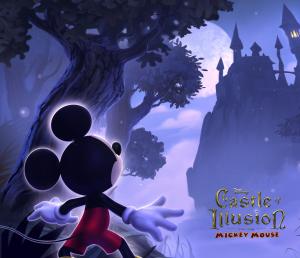 The teaser trailer alluded to it, but now we have confirmation that it's happening. Castle of Illusion is getting the reboot treatment.
It wasn't too long ago that Robin took a look at the sequel for our Retro Corner, and the love for this game often belies how bloody hard it was, but nonetheless, we're excited for this one here at GodisaGeek. Sadly, there's no announcement regarding a Wii U version.
SEGA are calling it a "complete re-imagining", and the visuals in the trailer sure do back that up. "The original Castle of Illusion was tremendously entertaining and has a well-deserved reputation as a SEGA classic. Castle of Illusion Starring Mickey Mouse brings this great game to a new generation," said Chris Olson, vice president of Digital Business at SEGA of America. "Mickey is back and he looks fantastic."
So take a look at the gorgeous screenshots and the trailer, and let us know if you're excited about this news, via the comment section below.
[nggallery id=1439]
Castle of Illusion Starring Mickey Mouse will be released this summer for Xbox 360, PlayStation 3, and Windows PC.