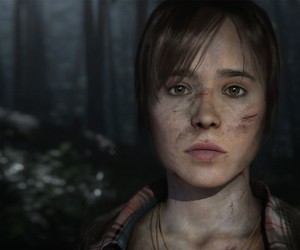 Looks like Mr. Cage gets his wish. Quantic Dream's games divide the crowd, almost like no other. One reason they do that is because many feel they are just watching a movie. Well, with the star-studded cast in Beyond: Two Souls, the game has been picked as an official selection by the festival itself.
Juno's Ellen Page plays the protagonist of Jodie in the game and she is naturally excited to see these two worlds cross:
"This has been a really intense and exciting experience for me, and one that I am extremely proud of. I'm excited to see everyone's reaction to the extended scene we are going to be screening – and to feel the powerful emotion that David Cage instils in all his games."
Following the screening, there will be a live Q&A with many members of the cast and David Cage, himself. I'm sure most of you reading this won't be attending, but you needn't worry as you can watch the whole thing, right here on GodisaGeek.com. Just come back here at 12am GMT/1am CET/7pm PST on April 27 and click play, below!
Beyond: Two Souls will be released on October 8 for PlayStation 3