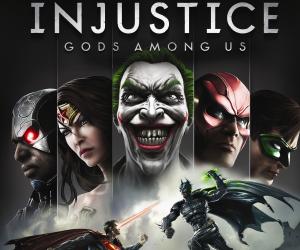 With the release of Injustice: Gods Among Us today, Warners Bros. Interactive Entertainment and NetherRealm Studios have been running the Injustice Battle Arena, in order to  try and determine which superhero or super villain would be the ultimate winner in a one-on-one fighting tournament.
Each round in the tournament has been voted for by the fans of the game and of DC Comics – and it seemed somewhat inevitable that the final two spaces would be taken up by the two biggest characters in the DC Universe – Batman and Superman. But who would emerge triumphant from this epic battle? The Dark Knight or the Man of Steel? The final battle has been run through the Injustice in-game engine, and the final result can be seen in the video at the end of this article.
The game is out now, and fans of both the Mortal Kombat franchise and comic books will be able to get their fighting fix, with a huge cast of characters to choose from.
See the final battle below:
Injustice: Gods Among Us is scheduled to release April 19th in Europe, and April 16th in North America on Xbox 360, PlayStation 3 and Wii U.