New Guitar Hero Named, in First-person
Update: Guitar Hero Live has been officially confirmed by Activision. Being developed by FreeStyleGames, who were behind the two DJ Hero titles, it is being described as "a quantum leap forward in immersion and realism." You do indeed play in first person, facing live-action crowds ranging from small clubs to festivals, alongside your bandmates.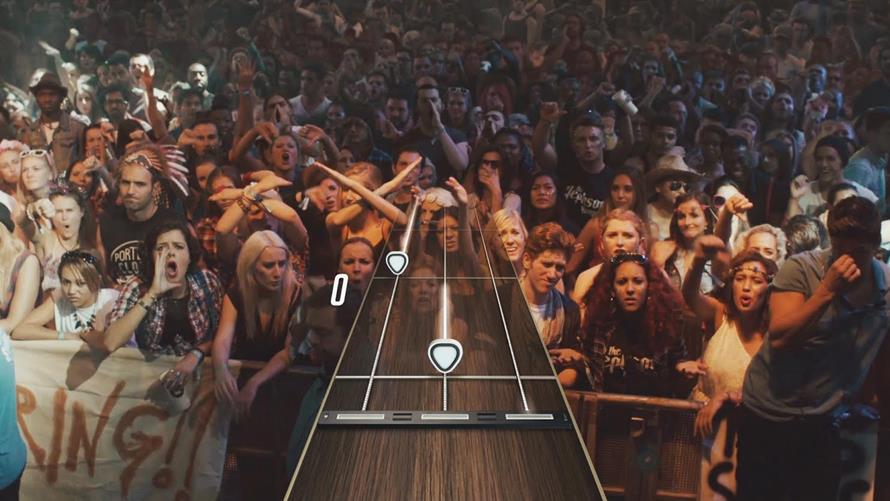 As we reported earlier the controller has also undergone a change, dropping the coloured notes for two ranks of three. Beginners can just use one row, while experts will find it a new challenge, hopefully "it easier for beginners to play and harder for veterans to master." The new changes do mean that there won't be backwards compatibility with older equipment, and dropping the extra instruments could be dangerous with Rock Band 4 on the horizon.
GHTV is a new feature, a "playable music video network" that allows you to play along with a changing roster of official music videos, either by tuning into the various channels or picking a song on demand. Naturally you can play against your friends locally, or take the fight online.
Guitar Hero Live will contain hundreds of songs, including artists such as The Black Keys, Fall Out Boy, My Chemical Romance, Gary Clark, Jr., Green Day, Ed Sheeran, The War on Drugs, The Killers, Skrillex, The Rolling Stones, The Lumineers, Carrie Underwood, Pierce the Veil and Blitz Kids.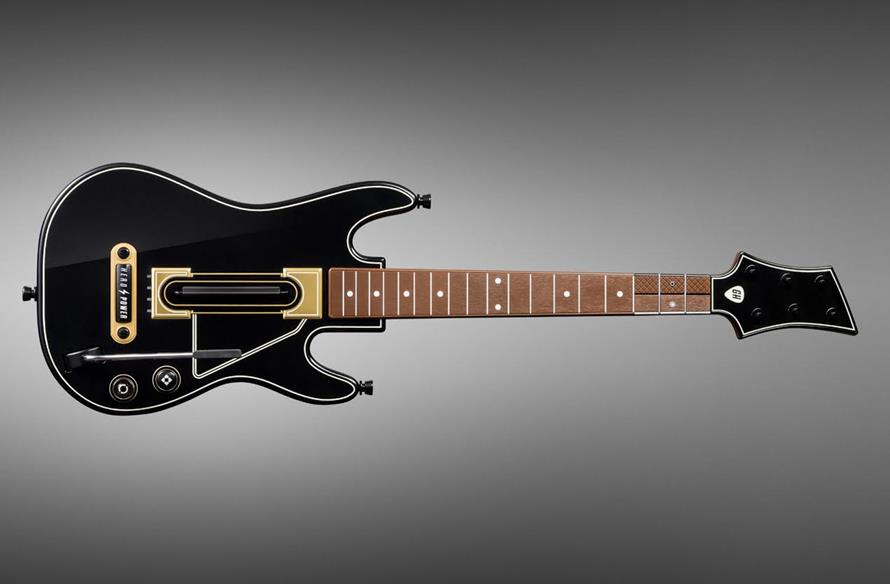 Guitar Hero Live will be out this Autumn on PS4, Xbox One, Wii U, PS3 and 360 as well as mobile devices (not entirely sure how that works). It will cost £89.99.
Original story: It looks like the new Guitar Hero teased by Activision yesterday will be called Guitar Hero Live, and will take the series back to its roots, but in an interesting new way.
An official announcement is expected later today, but Yahoo France is reporting that Guitar Hero Live plays in first-person, with the traditional coloured noted on the controller making way for six black and white ones split into two rows. I'm intrigued to know how this will work.
We'll update this post as we get more.