While attending a press event at Kobojo's studio in Dundee, I was fortunate enough to squeeze in a quick interview with the company's CEO and producer of Zodiac, Mario Rizzo. Rizzo took the helm of Kobojo in mid-2013, redirecting the focus of the company from social games to break into the mobile and mid-core market. With their new free-to-play RPG title Zodiac leading the charge into battle, I couldn't help but pick his brain about the project which has turned heads at 2014's Tokyo Game Show and this year's Games Developer Conference.
Zodiac almost breaks the fourth wall with it's insanely crisp and breathtakingly beautiful 2D hand-animated graphics. As portable power advances and seemingly a new, more powerful incarnation of the iPad is released every year, the question must be asked why Kobojo opted to go old-school with their 2D graphics instead of creating a fully-realised 3D world.
"We really wanted to make a game that could compete with big triple-A games, and we can't spend 50 million euros to make something like Final Fantasy with fully rendered 3D graphics: we're still a small independent company so what we realised was… it was a quality choice. The art style, I think the decision of it was based on looking at many many 2D games and we saw Dragon's Crown when it came out, and we're like 'oh my God, that's the most beautiful game I've ever seen'."
Zodiac is coming exclusively to iOS with possible expansion onto PS Vita and PC in the future. Kobojo have received plenty of positive feedback and support from Apple throughout the development process, and when asked about whether the studio expected Zodiac to encourage more players into the JRPG genre, Rizzo said:
"We're hoping, that's what we're trying. Apple seems to think so, they think that the beauty of the game will draw people in. They focus a lot on how beautiful a game is… that's the cool thing about working with Apple. They don't care about money, so if you go to a meeting with Apple and you say 'We're going to do something like Clash of Clans and make ten billion dollars' or whatever, they'll just stop the meeting and walk out. But if I'm like 'We're going to create visually the highest quality game that's ever been put on one of your devices: it's going to be stunning, it's all hand-animated, hand-drawn "… then they'll go 'Oh, okay, that's pretty impressive. Let's talk.' They care about quality, because they know that if the game is high quality then they'll make money."
With many mobile games currently only supporting online play, a growing key feature for consumers is the ability to play offline on the off-chance that they are unable to be connect to wifi or their mobile network. Offline play seems to be a feature that will be available with Zodiac, but new expansions later on in the game's lifecycle may cause issues.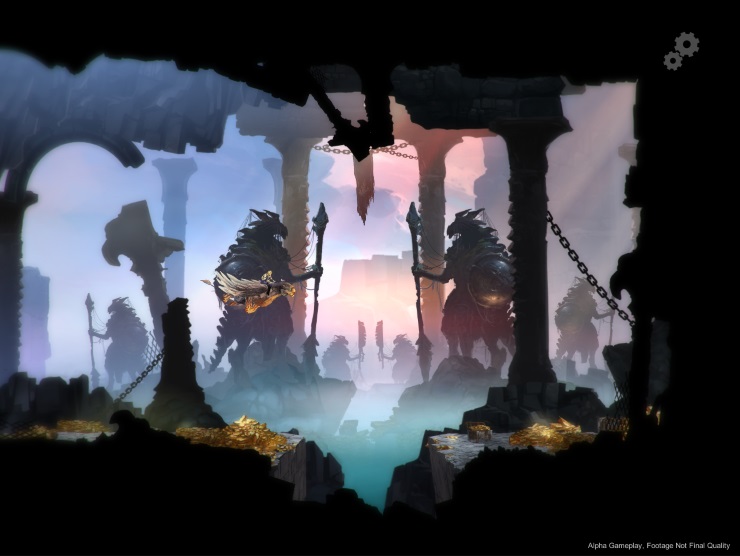 "The current development plan is that it caches and you can play the game offline, like Candy Crush does now. The more and more online features we add then the more questions the tech team start to ask like 'How do we design around this?' or 'What happens when someone loses connection?'. If we get to a point where we add so many online features that it becomes tough, then we may have to require constant online connection but right now, the current version of the game is completely single player: you can play it offline, it caches locally and you don't have to be connected."
In such a crowded mobile market, games can quickly rise to prominence and it can feel like everyone you know is playing before tumbling back into obscurity as their spark fizzles out. Longevity is a primary factor which has to be considered when trying to stand out from the crowd and it appears that Kobojo have already got a plan in mind.
"Right now, we have 22 people working on the game. By the end of the year, there's supposed to 31 and next year there's supposed to be 40. That's all for Zodiac, so they're the ones who are adding content every month, who are doing the updates, who are doing the bug fixes… Also, because we developed the game in Unity, we expect we'll take the game to many platforms like not just phones and tablets but we could bring the game to PC or put it on Steam so we need a big team to manage that. We see Zodiac as basically the main project for this studio for the next three to five years. If you look at the highest quality 3D games from two years ago, let's say on iOS… what was it, Infinity Blade? Today, they'll look kind of a bit… but we really think that Zodiac will look crisp in three to five years, and we can maintain that level of quality."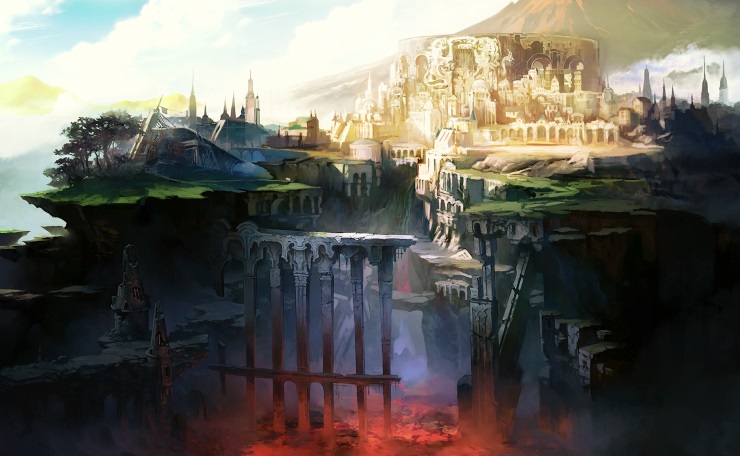 "Expansions are going to be an annual thing. Content will be released monthly so how we intend to retain [players] is with new content but also there'll be new features like major gameplay changing things… like new classes, new abilities or a meta-class system. We won't just stop… we always want to add things to drive players to achieve more and pull people back in. People could maybe finish the story and take a break for a month and then we release content like 2 new classes, or that Eko's grandfather has been introduced into the story and people say 'Oh, okay…" and it's free, so they just log in and try it."
Development of a game is difficult, especially the development of a project as detailed and expansive as Zodiac. With teams based in Dundee, Paris, Tokyo and Osaka, Rizzo has his work cut out for him trying to co-ordinate their efforts into one cohesive push towards success. Not to mention the vast array of other difficulties that can crop up during development.
"The first problem we faced was the rendering of the art. The second was building a new studio to support the game, like we didn't have enough people in Paris so we decided to build a studio here and we really needed kind of a different skill set of people. First we had a team in France, then we have a team in France and Scotland, now we have a team in France, Scotland and two teams in Japan so managing that as a single project is quite complex. That's why, even though I'm CEO, most of my effort is focused on the development of Zodiac because yes I have to run the company but developing this game is the most important thing for us right now… call it distributed development."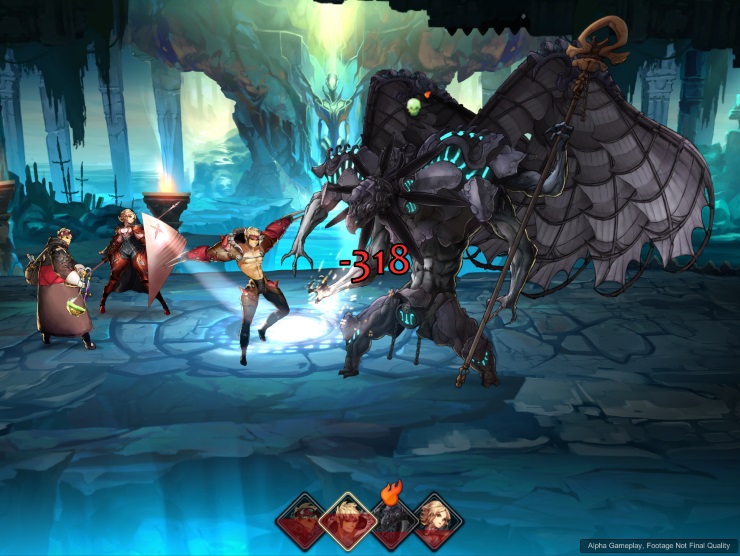 Target audience was a burning question for me after playing the demo. Zodiac is written from the perspective adult characters, cutting away a lot of the teenage angst found in Final Fantasy but this leaves a question mark looming: who is the game actually meant for? Ironically, the game is written by the writer of several installments of the Final Fantasy series, Kazushige Nojima but it was made clear that Kobojo wanted Nojima to write something completely different from his previous works.
"I'd say right now that the core audience is the RPG market, which includes people who have never played Final Fantasy before. So we're targeting people who maybe have played Elder Scrolls or BioWare games… people who are interested in RPGs and story. People who play the Telltale games, and the likes. We want that group people to be interested in Zodiac which is why we didn't tell a very young, teen angst kind of story which more, for me, the Final Fantasy kind of angle. We wanted to be a bit broader than that."
Ever anticipating the future, upcoming features were a topic that cropped up during the interview. Rizzo elaborated in many that players and the press have yet to see in action, things which were not premiered at the Tokyo Game Show or GDC.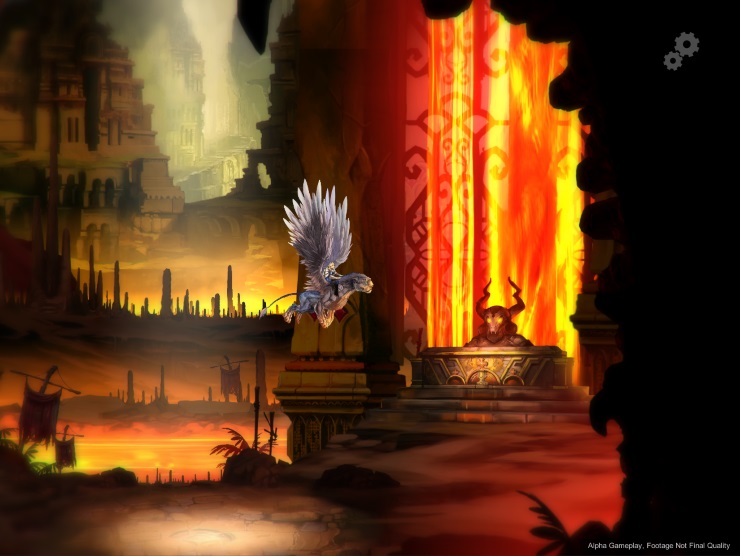 "There's many new systems that haven't been shown. The main ones that I think people haven't seen are the grouping, the guild and the multiplayer features so it's very similar to an MMORPG: there's features for you to play with your friends. The other thing is a big part of the game is the crafting system, how you build items, collect… the game has tens of thousands of items, similar to games like Diablo and they're all hand-crafted by designers. [In games like Borderlands], items are put in programatically but we don't have that. Everything in our world is hand-placed so a designer crafts it, puts it in the game, it's found a specific way. That's why we can't have a million items, we can have around twenty or thirty-thousand. Our game has an entire system built around that – the crafting, gathering, the social features… all of that stuff has not been shown yet. Really the only thing we've shown from Zodiac so far is the core loop which is like, exploration and battle but the loot system, levelling system, crafting, all of that stuff… all of that is coming.
No GodisaGeek interview would be complete with the crucial question: the make or break, all-or-nothing query which divides us as a team and as a species. Do you keep your ketchup in the fridge, or in the cupboard?
"I think mine is in the cupboard actually. I don't like cold ketchup, I think it's weird. It's all artificial and sugars anyway, so it's not like it can go bad!"
I can hear Adam roaring now [Editors note: this is an outrage]. Many thanks to Mario and the team at Kobojo for their time. Now go read our Zodiac preview.