Activision and FreeStyleGames have today announced a fresh batch of tracks which will be available to play in their upcoming Guitar Hero Live. The tracks join the hundreds of songs which will be playable when the game releases this October.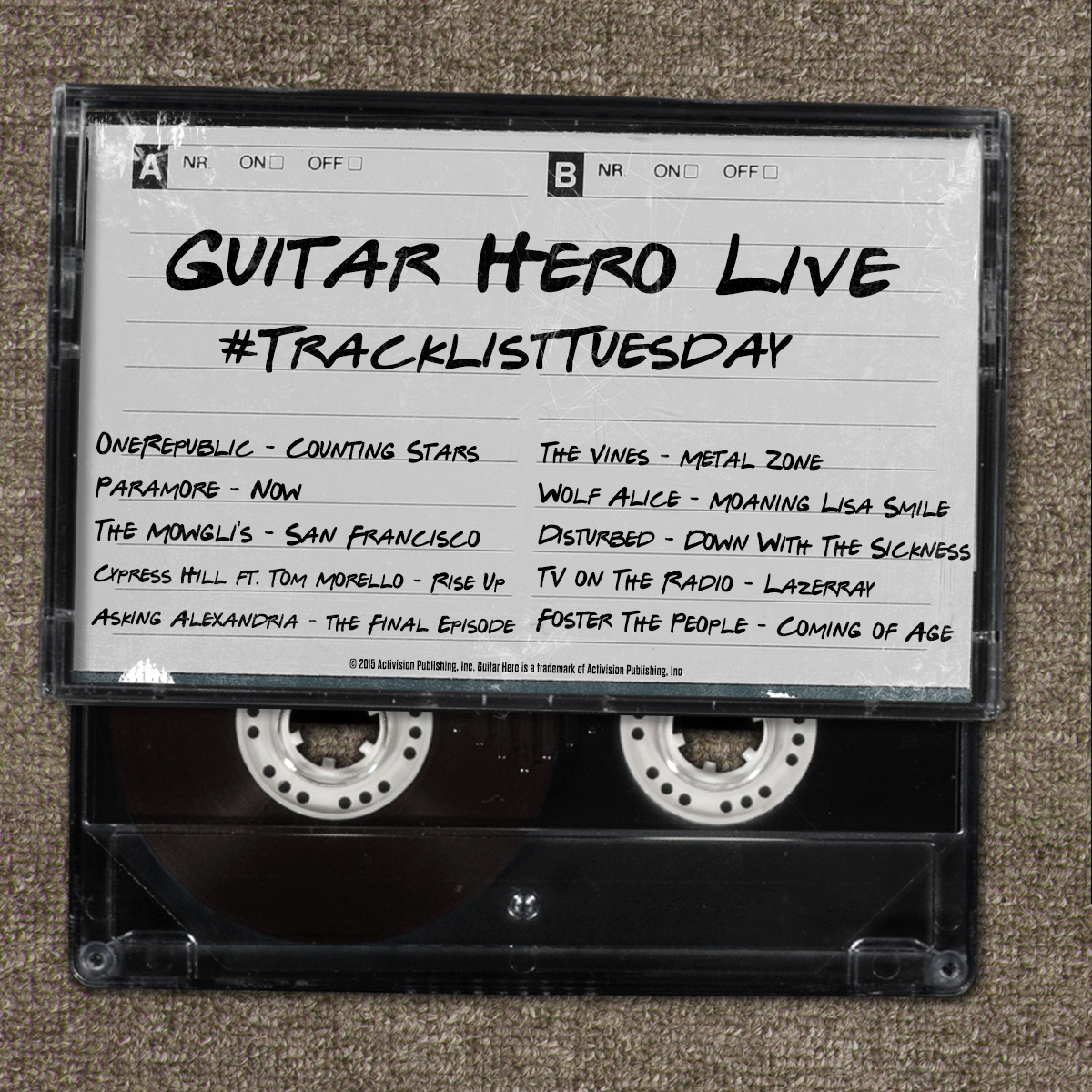 If you can't manage to make out the titles above, the songs are as follows:
OneRepublic – Counting Stars
Paramore – Now
The Mowgli's – San Francisco
Cypress Hill ft. Tom Morello – Rise Up
Asking Alexandria – The Final Episode
The Vines – Metal Zone
Wolf Alice – Moaning Lisa Smile
Disturbed – Down With the Sickness
TV On The Radio – Lazerray
Foster the People – Coming of Age
Guitar Hero Live will be available on October 23 in Europe, on the PS4, PS3, Xbox One, Xbox 360, Wii U and mobile devices.