I'm 32 and I've never had a driving lesson. There've been plenty of chances for me to start, but anxiety has always gotten the better of me. I've always had really bad dreams about being the only one in a car as it sped on through busy high streets and motorways unable to stop it or even steer and I'm too nervous to try. I've become pretty content knowing I'll probably never learn and that's fine, but when it comes to driving in video games I feel like I've missed out.
Give me a game like Mario Kart and I'm pretty good, but give me one featuring actual simulation and I'd be buggered. I've tried Gran Turismo before and I was an embarrassment. I know nothing about driving and it's stopped me getting behind a virtual wheel so I decided enough was enough and it was time for me to start learning.
Project CARS has been one of the best looking racing games to come out in the last 5 years and it was the one game I wanted to start with. When the GOTY edition came out recently, I hopped in and put some serious time into becoming a relatively capable driver, hopefully making me enjoy other racing games on the current gen. My plan was to practice with different cars on different tracks, put some time into the career mode and then finally stage a race at the Nürburgring: Germany's most popular track and one hell of a challenge.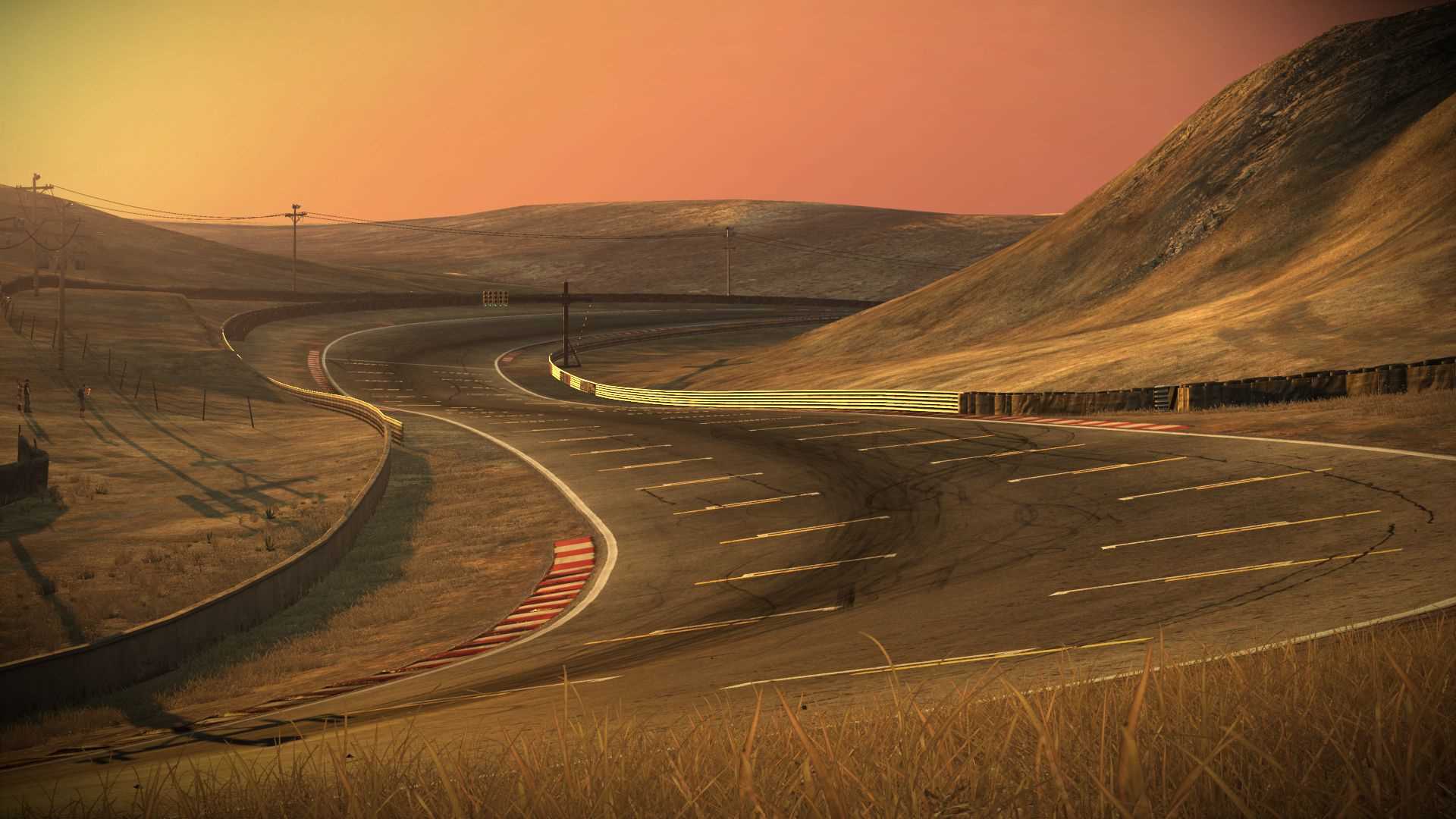 The toughest learning curve for me was mastering control of the car, working out how important breaking on corners is and learning when to accelerate for maximum effect. The kind of racers I was used to barely required you to break, or break with such precision before, so constant tweaks to my speed had me crashing into the barriers for a while. I would go into a corner too fast and end up driving right past the turn because I hadn't slowed down enough, leading to me hitting the dirt and struggling to move back onto the course.
To make matters worse, I kept getting time deducted because of it; I'm fully aware why it was happening, but it wasn't on purpose and I grew increasingly frustrated with it happening. When I started off in the karts in career mode, I kept underestimating the turns and the other drivers. I'd slow down for the corners, but other drivers would knock into me and I'd fly off into a pile of tires. Getting back on track would take in excess of 10 seconds and by that time it seemed ridiculous to even try and finish the race.
I was about ready to give up with Project CARS. I'd spent hours in career mode and in practice mode and for some reason I just wasn't getting it. My thought process on what car to choose came from whether I liked the look of it or not (hence I constantly chose the Aston Martin Vantage GT4) and my track choice was based on how easy the corners looked to take; I've never felt like such an amateur before.
I'm not sure how it happened or why, but something just clicked. I was tearing it up on the 24h Le Mans track (because I'd seen that episode of Top Gear where they participate in it) and I started to look at it differently. I watched those around me and how they were driving. I paid more attention to the track and learned to respect it. I listened to my race engineer and took on board everything he said. I entered into this weird zone where I was focused more than I had been before. I was still making mistakes, but I was learning and I was finishing closer to the top of the board than the bottom. I treated the game less like an arcade racer and more like the simulation it was.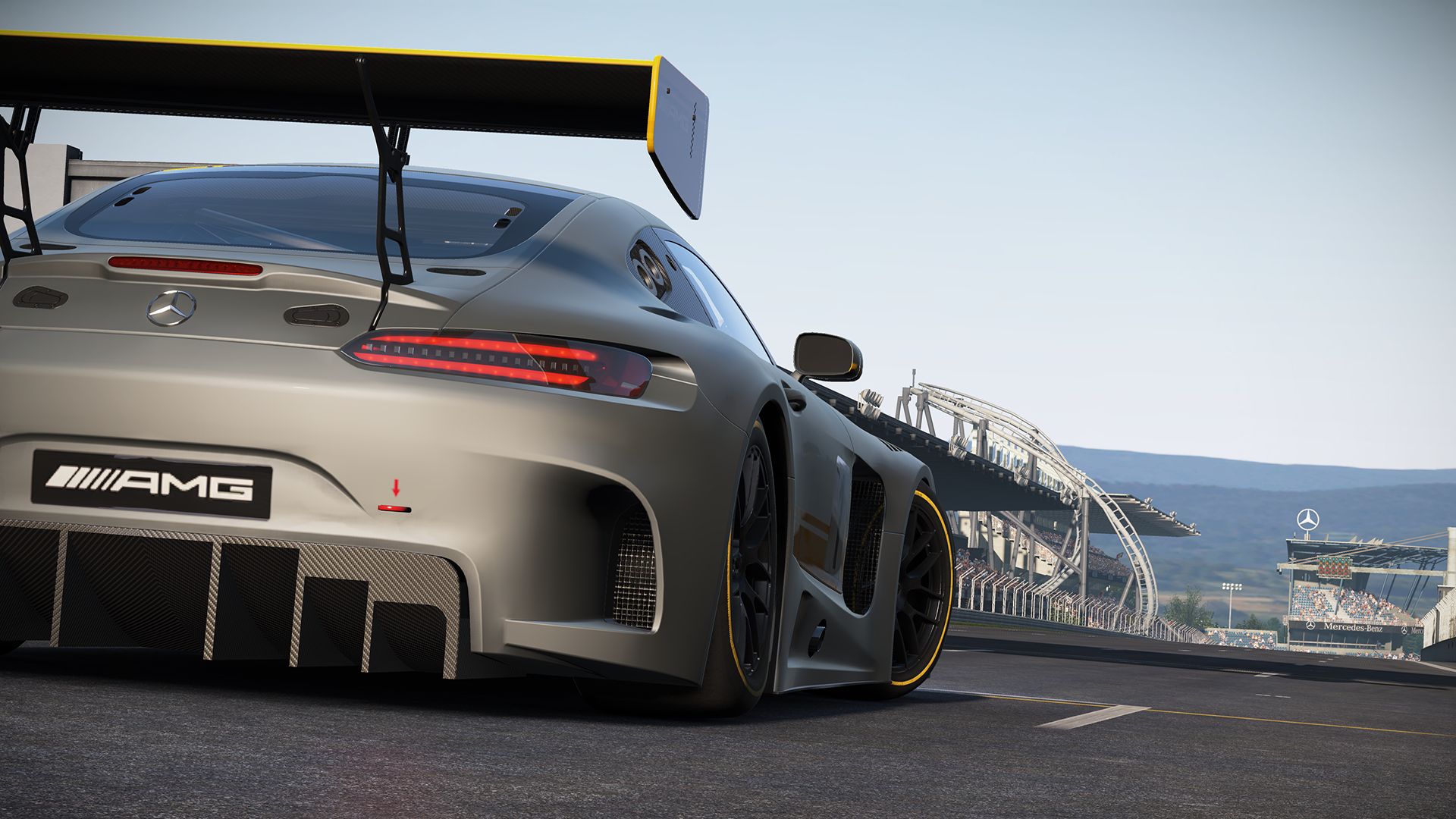 Once I'd finished the Le Mans, I took what I'd learned to the Mojave, to Silverstone and to many other circuits around the world. I was getting better and I was finally learning to drive. I started to look at steering sensitivity and other fine tuning like tire pressure and break balance, experimenting and finding what worked best before setting myself the ultimate challenge: a race around the Nürburgring. I'd settled on my favorite car, the W Motors Lykan HyperSport and I'd chosen 14 other cars to compete against for 10 laps.
This was the first time I'd raced on the track and it was clear from the start how tight some of the corners were. I'd managed to stay in second place for 5 laps before it all went horribly wrong. I was approaching the Dunlop Kehre hairpin when I clipped the back of another driver and flew off into the barricade. I hit it with such force it took so long to reverse out and get back onto the course. When I'd finally reached the track, I'd sunk back to last place. I was so pissed off all my hard work had been for nothing. There was a time when I'd have just given up and my frustrations would've caused me to put (or throw) the controller down, but I wanted to finish the race. I needed to finish the race.
I ended up finishing in 11th place. It wasn't where I'd wanted to end up, but I felt like I'd really accomplished something. From flying off of every corner and rage quitting to maintaining a focused head and driving with actual skill instilled within me, I'd come along way. I'm still clueless on many of the facets of the game, but I intend to learn. Project CARS is a great racing simulation game and it wants you to become a better driver with help from the race engineer and the track guideline. I'm still an amateur driver except now, I'm actually confident the racing simulation genre won't feel as alien or as threatening as it once was.
To assist with the writing of this article, Bandai Namco sent us a copy of Project CARS GOTY on PS4.
If you're buying the game, use these links to support us: