Activision have revealed today that, three time Formula 1 champion, Lewis Hamilton has joined the cast of Call of Duty: Infinite Warfare for a cameo appearance.
The current world champion will play the part of an engineer on board the United Nations Space Alliance (UNSA) warship, Retribution, following an attack on the fleet early in the game.
"I've been a Call of Duty fan for long time, so it's an absolute honour to be part of this game and the franchise" said Hamilton. "The experience of being put into the game – from the facial scanning process to working with the team on the performance capture stage and just being able to meet the developers at the studio to get a glimpse at all the hard work that goes into the game – this has been an incredible experience."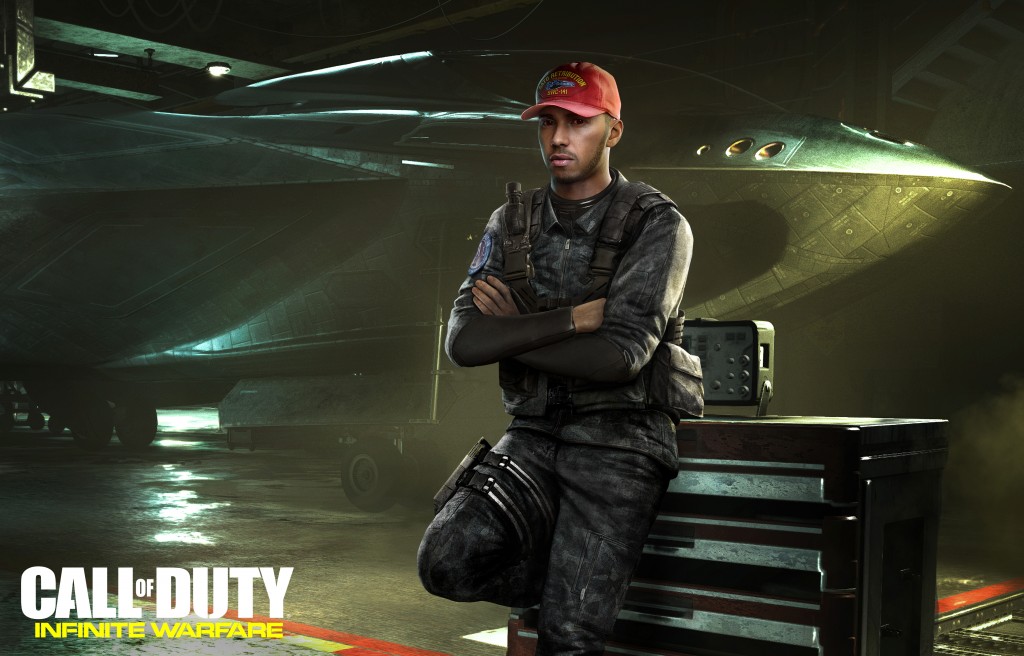 Call of Duty: Infinite Warfare will launch on November 4 for Xbox One, PS4 and PC and will have it's second beta, open to all PS4 players and those who pre-ordered on Xbox One, this weekend, October 21 to 24.