Twitter user Dystify has a nifty chart with various timezones listed for the ARMS Global Testpunch.
The first round of the ARMS Global Testpunch will take place beginning early in the morning UK time. Check out the full schedule below: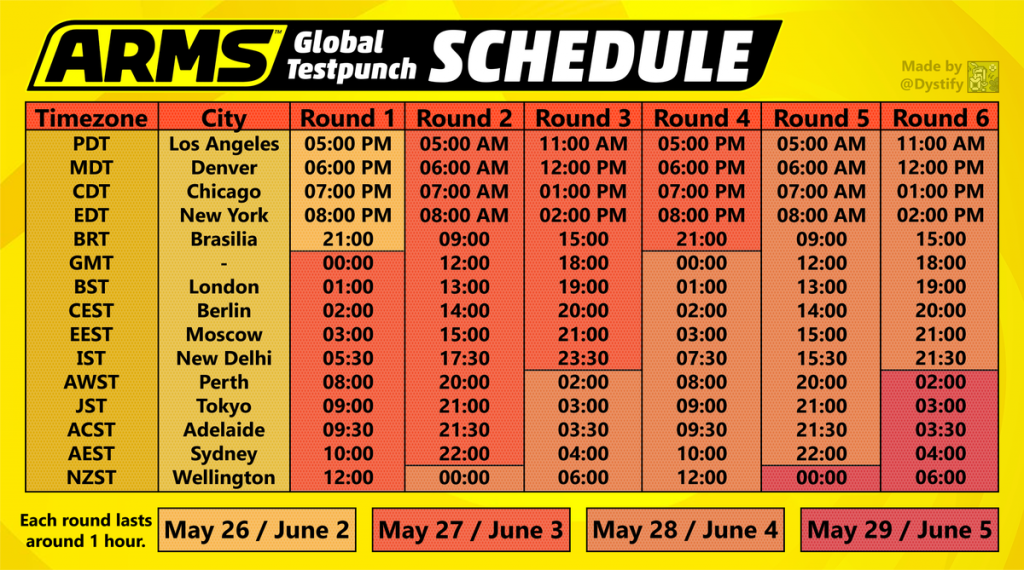 I made a schedule chart for the #ARMS Global Testpunch. Feel free to use and share it. (Strange color choices, I know.) pic.twitter.com/9drl5HqRIV

— Dystify (@Dystify) May 25, 2017
The slots will be one hour long and there might be some connections issues going by the Splatoon 2 Global Testfire. I didn't face any problems there but many users reported issues during the Testfire. This will be a great way to sample ARMS before the release next month.
ARMS will release on Nintendo Switch on June 16.
Thanks, Dystify on Twitter.