Tommy Tallarico's Earthworm Jim music is coming to Vinyl.
Black Screen Records just announced the release of the Earthworm Jim Anthology. This vinyl release is now up for preorder and features music from Earthworm Jim 1 and 2. The release will be spread over 2 180g LPs and include remixes, unreleased music, and more. It will be up for preorder at other retailers after September 15. There's a collector's edition with original art from Earthworm Jim artist Katherine Garner. The vinyl itself is flesh and snot colored.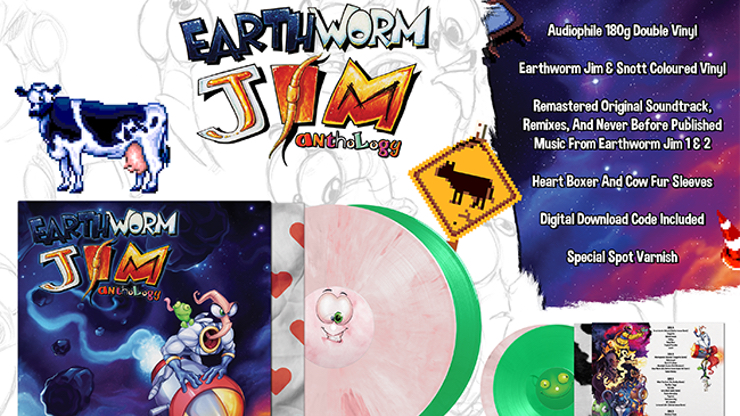 Preorder the soundtrack here. Black Screen Records recently did two pressings for VA-11 HALL-A and Another World.